Adobe has unveiled the latest updates to its subscription-based Creative Cloud release, as well as a string of new features including a new pencil for Illustrator, better EPUB support and simplified hyperlinks for InDesign. The software company has also added a variety of changes to make the design workflow easier across its different applications.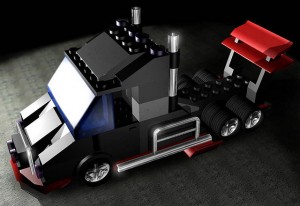 However, it is the addition of a tool for making subtle changes to a photo's perspective and 3D printing support to Photoshop that is expected to stir up the public's attention.
Before the introduction of the changes, Photoshop could only be used for creating basic 3D models. By radically simplifying the 3D print process, Adobe put Photoshop CC on the fast-track to becoming THE tool for anyone who wants to print a 3D model. The company also sees Photoshop as an ideal transitional step between designing and printing 3D models.
According to a report on Techcrunch, Photoshop's new capabilities allow it to take any model in the standard OBJ, STL, 3DS, Collada and KMZ formats and prep them for 3D printing. This means that users will be able to add the necessary scaffolding and rafts so the models can be printed. The tool is also equipped with a capability to look for potential issues with the model, so users don't waste time and material trying to print a model that doesn't work.
"The new 3D print capabilities in Photoshop CC take the guess work out of printing 3D models for everyone," said Winston Hendrickson, Vice President of Products, Creative Media Solutions, Adobe.
"Before this there was a gap between the content produced by 3D modelling tools and what 3D printers need in order to deliver high quality results. Now, by simply clicking 'Print' in Photoshop CC, creatives can bring 3D designs to the physical world."
According to the news release featured on Adobe's official website, Adobe has also struck a partnership deal with MakerBot, which will allow users to natively print their models on the company's 3D printers. Adobe has a similar agreement with Shapeways, allowing users to easily print their designs on the various materials and colour options available on that service.
"With the huge adoption of Adobe Photoshop CC, this announcement means that a massive influx of people will now have access to 3D modelling tools," noted Bre Pettis, CEO of MakerBot.
"I can't wait to see what they design with Photoshop CC and create with their MakerBot Replicator 3D printer!"
Peter Weijmarshausen, CEO and Co-Founder of Shapeways, the world's leading online 3D printing marketplace and community, said they were thrilled to partner with Adobe to help kick-start the delivery of 3D content to creative users.
"We're focused on making 3D printing accessible and affordable for people all over the world. By teaming up with Adobe, we're making it easy for designers and creatives to turn ideas into reality, using Shapeway's highest quality 3D printing technologies," said Mr Weijmarshausen.
As part of the update, Adobe has decided to reset all of its 30-day trials for Creative Cloud, which means that anyone who ever signed up for a trial since its launch in May 2012 is now eligible to start another.