Dassault Systèmes, the 3DEXPERIENCE Company and world leader in 3D design software, 3D Digital Mock Up and Product Lifecycle Management (PLM) solutions, has announced the launch of its new industry solution experience called "Façade Design for Fabrication".
According to the press release by Dassault Systèmes, the "Façade Design for Fabrication" is based on the company's 3DEXPERIENCE platform and is intended for architecture, engineering and construction (AEC) companies, allowing them to collaborate across concept, design, engineering, fabrication and construction teams.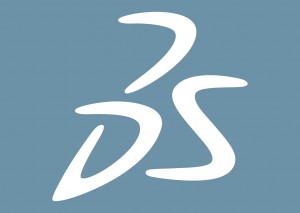 The 3DEXPERIENCE platform also brings the customer into the collaborative innovation space, so companies get immediate feedback from their customers to ensure their projects are on target.
"This new industry solution experience based on the 3DEXPERIENCE platform supports an intuitive, intelligent and integrated environment that reduces manual processes, and addresses the poor collaboration created by the industry's current siloed point solutions," said Monica Menghini, Executive Vice President — Corporate Strategy, Industry, Marketing and Corporate Communications at Dassault Systèmes.
"In the end, the 'Façade Design for Fabrication' industry solution experience is about making better decisions earlier and reducing rework so our AEC partners can reliably and profitably exceed their customer's expectations."
Thanks to the new industry solution experience by Dassault Systèmes, AEC companies can quickly conceive buildings "linked directly with façade detail design" and plan the entire building project using dynamic applications. The comprehensive design applications also allow for detailing shape, pattern and structure of the façade.
"On the 3DEXPERIENCE platform the modelling is on the cloud and available immediately. The benefit of cloud-based collaboration is speed and efficiency," said Jonathan Mallie, Principal of SHoP Architects and Managing Director of SHoP Construction.
"The 'Façade Design for Fabrication' industry solution experience is about achieving fast and early feedback by connecting project stakeholders, over the building life cycle, quickly iterating concept models and extending the façade through design, fabrication, and into the construction phase," said Marty Doscher, Vice President, AEC industry at Dassault Systèmes.
For more information about "Façade Design for Fabrication" and Dassault Systèmes' industry solution experiences for the AEC industry, please click here.