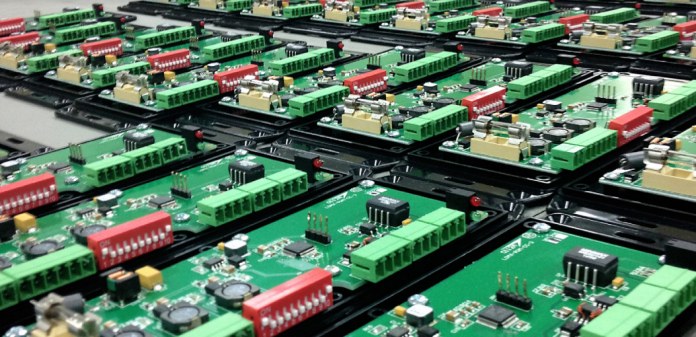 Media Release
In a continuing escalation of its commitment to innovation and local manufacturing, the Australian lighting and controls manufacturer has announced the launch of its DRUM initiative. Standing for "Digilin Releases, Upgrades and Modifications", DRUM is the company's bi-annual release of its most recently developed products, technical upgrades and range additions from its R&D pipeline.
Four new products were released this week by Digilin in its first ever DRUM, including a cutting-edge electronic lighting driver, a sophisticated control interface, a high output exterior downlight and a high frequency mechanical dimming device – all designed and manufactured in Brisbane by its inhouse team of industrial designers, electronic engineers and experienced production staff.
Tremaine Wrigley, Digilin's Managing Director stated the following in regard to the release, "Each of these new products is a physical manifestation of our commitment to innovation and continuous improvement and we're thrilled with the final results. DRUM is our way of showing the world that it's possible to innovate and manufacture locally, as long as you focus on your niche and leverage your strengths. With our new expanded facilities and the Digilin team increasing by the week, we're now looking for new ways to grow, including entering new international markets."
The company's production pipeline experienced a slowdown during the first half of 2020, with many projects being put on hold or cancelled due to the uncertainty created by the pandemic. Digilin took this as an opportunity to double down on its commitment to innovation while keeping staff busy by diverting resources from operations to bring forward projects in its R&D pipeline.
Alongside its upscaled R&D activities, the company is searching for ways to increase local input sourcing, as Wrigley explains "Wherever possible we like to source locally for the obvious benefits that it brings us. We find that Australian manufacturers have a high regard for quality, so we know we are sourcing components that meet our standards for performance and reliability. Like us, other Australian manufacturers are quite nimble and the opportunity to work closely with them to source specialist parts aligns with our production strategies. We form very strong relationships with our suppliers and we recognise how important they are to our entire operation."
Looking to the future with optimism and a stronger product portfolio at its back than ever, Digilin now plans to bring its homegrown innovations to the global stage by expanding its export activities, with a particular interest in the Middle East and South East Asia.