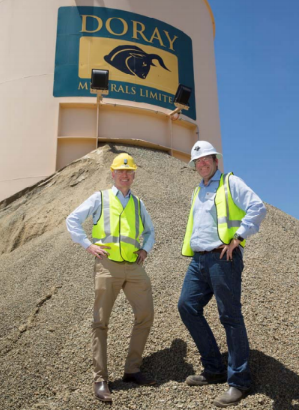 Australian gold producer, developer and explorer Doray Minerals has officially opened its 100%-owned Deflector Gold project located 160km east of Geraldton in Western Australia.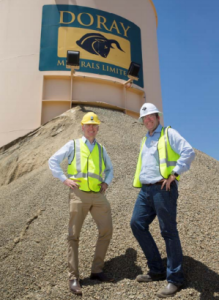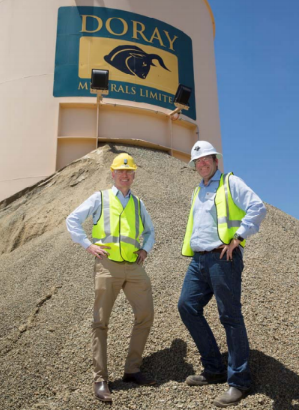 It comes less than three years since the opening of the Andy Well Gold Project which was fully funded, developed and commissioned by the company.
Doray's Managing Director, Mr Allan Kelly, thanked everyone involved in achieving this milestone.
"The introduction of Deflector into our operating portfolio will be transformational for the Company and we wouldn't be celebrating this achievement today, once again delivered on?time and under budget, without the sustained efforts of our staff, contractors and consultants, and the support of shareholders over the last few years," Mr Kelly said.
He said the project has been fully delivered within 14 months of the acquisition, culminating in a first gold pour in May and a first shipment of concentrate at the end of June.
"The team accomplished this while continuing production at Andy Well and maintaining an active exploration programme across the Company's exploration portfolio," Mr Kelly added.
"When combined with Andy Well, Deflector is expected to significantly increase our annual production, provide a lower average cost profile with increased operating margins and almost double our mine life."
He said the project was at present in "a ramp-up phase" and was progressing through the orebody's oxide and transitional levels before reaching the primary underground ore in early 2017.
"Doray's successful history of bringing new projects into fruition on time, under budget and with an excellent safety track record, means the future is bright as we explore for additional ounces and new projects. Andy Well and Deflector are testament to the team's skills and expertise as we continue on our aim of building one of Australia's greatest gold companies," Mr Kelly concluded.