The Institute of Public Works Engineering Australasia (IPWEA) South Australian Division has presented Downer's Road Infrastructure business in South Australia with the Excellence in Sustainability Award for the production of sustainable, asphalt mixes with a high recycled content at the Wingfield asphalt manufacturing facility.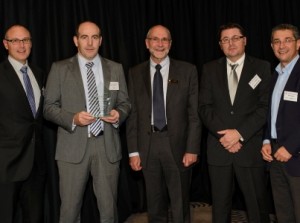 Downer's purpose-built facility in South Australia was officially opened last October, with the goal of replacing two 40-year-old plants at Dry Creek and Mile End.
The first of its kind outside Europe, the Wingfield plant incorporates the latest recycling and process technology which will significantly reduce energy consumption and greenhouse gas emissions and lower Downer's carbon footprint.
According to the company's announcement, it has the capacity to manufacture asphalt mixes that include up to 75% of reclaimed asphalt pavement (RAP), significantly more than all the other existing plants in Australia, which only have the capacity to produce mixes with a maximum of around 50% RAP.
It is understood that the technology will reduce the asphalt production's carbon intensity by 25%, which will kerb the rising energy intensive input costs. Over its lifetime it's estimated that the plant will save 50,000 tonnes of carbon dioxide equivalent.
Downer Infrastructure operates predominantly in Australia and New Zealand and is one of the largest providers of engineering services for critical infrastructure in both countries, employing more than 10,000 people in Australia and more than 4500 in New Zealand.