The Board of French multinational company Alstom has unanimously backed General Electric's offer to acquire its Power and Grid businesses for a reported fee of around $13.5 billion.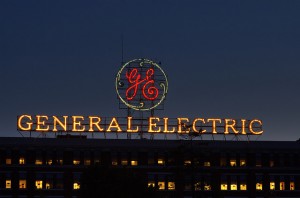 According to the article on Dealbook, the announcement came just a day after France's Economy Minister Arnaud Montebourg has backed GE's offer over a rival bid from Siemens and Mitsibushi Heavy Infrastructure, all but ending the power struggle between the companies interested in acquiring Alstrom's heavily sought-after power and grid businesses.
General Electric has welcomed the Board's decision and said it would begin consulting with the company's work council representing Alstom employees and would seek the approval of regulators and shareholders to close the deal in 2015.
"We will now move to the next phase of the Alstom alliance. We look forward to working with the Alstom team to make a globally competitive power and grid enterprise. We also look forward to working with the French government, employees and shareholders of Alstom. As we have said, this is good for France, GE and Alstom," GE Chairman and CEO Jeff Immelt said in a media statement.
"For GE, the overall economics of the deal remain intact. This transaction remains accretive in year one," Immelt said.
Under the terms of the deal, Alstom and GE will establish joint ventures in Grid and Renewable Power following completion of the Energy Transaction.
According to the press release by Alstom, each company will hold a 50% stake in a global business combining Alstom Grid and GE Digital Energy and a 50% stake in Alstom's Off-shore Wind and Hydro businesses.
In addition, Alstom and GE will create a 50/50 Global Nuclear and French Steam alliance, which would include the production and servicing of the "Arabelle" steam turbine equipment for nuclear power plants, as well as Alstom's steam turbine equipment and servicing for applications in France.
The French State would hold a preferred share giving it veto and other governance rights over issues relating to security and nuclear plant technology in France.
In addition to the joint ventures, GE has signed a memorandum of understanding to sell its Signaling business to Alstom for approximately $825 million (€602) and to enter into multiple collaboration agreements involving services, technology, supply chain, manufacturing and commercial support in the US.