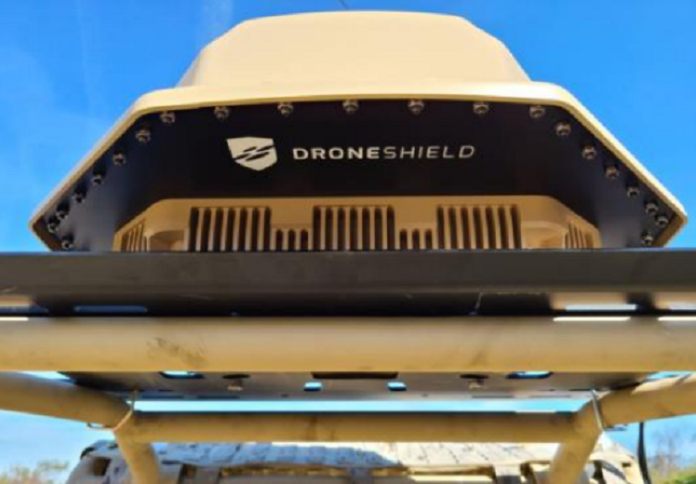 Australian/US drone detection technology provider DroneShield has announced a partnership agreement with Allen-Vanguard, a US owned provider of Counter Improvised Explosive Devices (C-IED) solutions with facilities in the UK & North America.
DroneShield provides Artificial Intelligence-based platforms for protection against advanced threats such as drones and autonomous systems.
The company's Counter Unmanned Aerial Platforms (C-UAS) solutions include a variety of multi-mission AI-powered C-UAS platforms such as RfPatrol body-worn sensor, DroneGun portable countermeasure, DroneSentry-X on-the-move system, and DroneSentry base protection system.
Allen-Vanguard, on the other hand, has an extensive C-IED history and portfolio of solutions that has been strengthened in recent years by its ANCILETM C-UAS system, an operationally proven and highly effective Radio Frequency (RF) Countermeasure.
Oleg Vornik, DroneShield CEO, said the partnership with Allen-Vanguard was a natural fit as "many of our customers have mission sets that require both C-UAS and C-IED solutions".
"By combining our solutions, both from technical and commercial distribution point of view, we can provide a more complete offering to the existing respective customers of both companies, as well as collaborate on channels to market," Mr Vornik continued.
"There are presently a number of active combined opportunities that we are excited to be pursuing."
Michael Dithurbide, Allen-Vanguard President, commented, "Allen-Vanguard comes from a rich, multi-decade C-IED heritage, providing scores of Tier 1 militaries globally with effective and robust capability solutions.
"With C-UAS a rapidly rising and often overlapping threat, we are pleased to partner with DroneShield, a leader in this space, to collaborate from a technical and commercial perspective to meet the exacting needs of our global customer base."
Image credit: https://cloud.weblink.com.au/headline/?headlineid=2J5+x1iXcTlepyuC7X7Xe2YihrQgVx9925ve/JZrX4s=