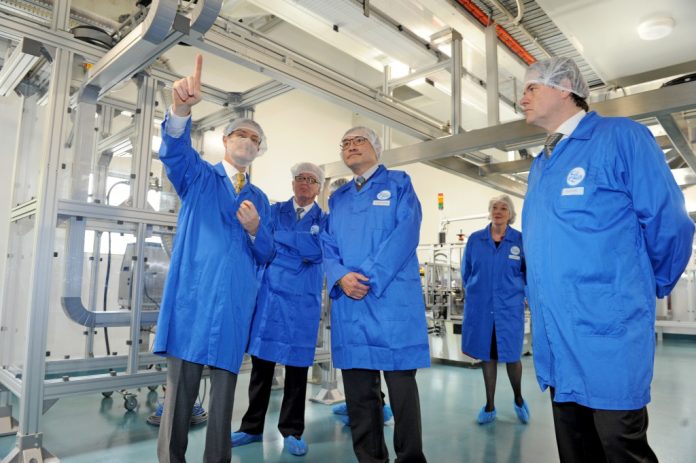 Australian skincare specialist Ego Pharmaceuticals has opened its new $15 million dollar flammable goods manufacturing facility which marks the biggest production expansion in the company's 63 year history.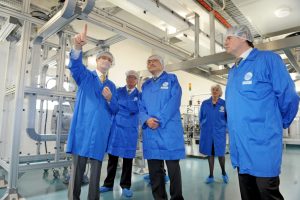 The state of the art facility will manufacture products that contain flammable ingredients including Aqium hand sanitiser, MOOV Head Lice treatments, SOOV Bite gel, Resolve solution and select SunSense sunscreens at large scale to help prevent the spread of disease.
Ego's Managing Director Alan Oppenheim remarked that the new facility will see the family owned company double its bottle filling capacity and grow its booming export business. He said the investment will create 63 new jobs and will grow the company's exports by $40 million.
"The new $15 million dollar facility increases our total production capabilities across our site dramatically. It's an investment in new technology, new processes, jobs in Australia, economic uplift and skin health for the community," Mr Oppenheim said.
He said the move was also steadfast for the people of Australia in the event of a future health pandemic.
"It is a good strategy for Australia to have secured its own huge new manufacturing facility of quality hand sanitiser to help protect against the spread of viruses."
Mr Oppenheim's wife, Dr Jane Oppenheim – who is at the forefront of the expansion project – said the project was part of a thirty year expansion plan for the company, which also includes a $135 million development in a new global headquarters – a 9.5 hectare development at the new Logis Estate in Dandenong South.
"You absolutely have to invest in innovation and to continue to increase your efficiencies without compromising on quality," Dr Oppenheim said.
"Without innovation you will slowly fall behind, both locally and internationally. Investing in innovation in equipment, processes and people in production is adding sustenance for a sustainable future."