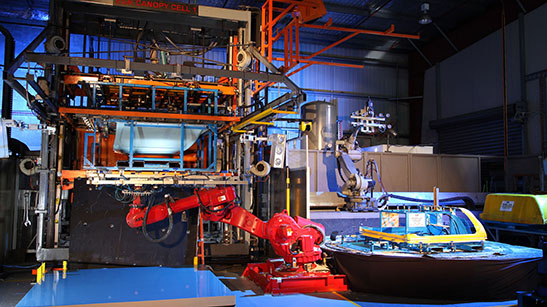 Automotive accessory manufacturer EGR Group will expand its national automotive hub in Brisbane and create up to 180 new jobs for Queenslanders.
The expansion follows the recent contract award from Mercedes that will see EGR manufacture accessories for the Mercedes-Benz X-class, including canopies and hard tonneau covers, in Brisbane.
CEO of EGR's Automotive Division Simon McLellan said the expansion will create some 178 new jobs across EGR's existing facilities in Brisbane, including positions for highly-qualified operations and maintenance managers and personnel, supply chain managers, project managers, product support managers and other staff.
"While EGR couldn't compete on price compared with some Asian and European suppliers, Mercedes-Benz chose to go with us for quality – and quality is obviously critical for one of the world's most prestigious automotive brands," Mr McLellan noted.
The Queensland State Government is supporting the expansion through its 105 milllion Advance Queensland Industry Attraction Fund.
Visiting EGR's Salisbury factory, Premier Annastacia Palaszczuk said EGR was the 10th company to expand or move to Queensland with assistance through the Fund.
"The EGR story is a major coup for our state and yet another example of our Government supporting companies to expand in Queensland and deliver more jobs for Queenslanders," she said.
"EGR Group is a global company at the forefront of global technology with a renewed focus on export growth, and it's a company with a strong commitment to innovation, with nearly 20 per cent of its Brisbane workforce directly working on the development of new products."
"We promised to deliver an economic plan that invested in innovation to create jobs, and EGR Group's decision to expand their operations in Queensland is further proof of the benefits that are flowing from our proactive approach."
EGR, which currently employs more than 726 people in Queensland in a broad spectrum of specialties, was founded in 1973 by brothers Greg and Rod Horwill.
The company is headquartered in Brisbane and has offices in Melbourne, Sydney, USA, UK, China and Thailand.
Image credit: https://www.egrgroup.com/