Elletra Products, one of the leaders in lighting and metal production business, has decided to adopt green energy as primary power source to run its operations.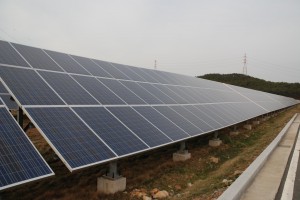 According to an article featured on Infolink, commercial solar company Sun Connect was hired to provide and install the solar power system.
Managing Director of Elettra Products David Ceeney elaborated on the decision to switch to solar energy, saying that the main reason for it was reducing carbon emissions and promoting environmentally responsible principles.
The company has installed a 19 kW system onto their 1000 m² roof space to power the factory, thus substantially reducing the environmental impact and greenhouse gas emissions.
Mr. Ceeney believes that environmental sustainability is a corporate responsibility that must be taken seriously as manufacturing businesses are one of the highest pollutants in the world.
According to him, the switch to solar energy is only a natural progression in accordance with their principles to reduce environmental impact.
While the company was not financially motivated to switch to commercial solar panel energy, there are clearly some obvious financial benefits to come out of it. Lower electricity bills will help pay off the system, making the investment cost neuter now, and cost saving in the future.
Environmentally responsible companies such as Elettra are the front-runners of finding environmental solutions to enable cleaner energy generation, while also raising the profile of their businesses by having the "green" tag in their portfolio.
Australia's increase in the uptake of solar power has been evident in recent years.
According to Mark Tuke, Chief Executive Officer of Sun Connect, the increase is due to the government subsidies for small scale solar power systems.
However, solar energy systems are becoming increasingly popular in the commercial sector as well, as they have proved to be a cost effective and attractive solution. The companies recognize Australia's massive potential of commercial solar energy, the need to keep up with times and go green.