Toyota has extended its lead as the number one car manufacturer in Australia in terms of sales, as numbers showed that the company sold 72% more vehicles than its nearest rivals on the chart.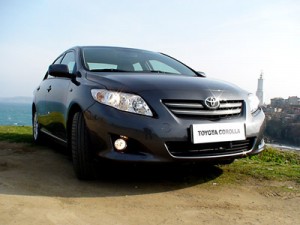 According to a media release, Corolla remains to be the company's bestselling brand, leading the national sales chart since May.
The company has managed to sell in the excess of 3000 Corolla models for each of the past nine months, stretching the lead over its nearest rival to over 1500 registrations.
Toyota had three of the top six best-selling vehicles in October.
Other Toyota vehicles that have fared well on the market this year were the 86 sports car, LandCruiser 200 series SUV, HiAce van and HiAce bus. RAV4 had its best October on record.
Taking into consideration last month's sales, the company has managed to make 176,000 deliveries, far beyond the numbers of their competitors, none of whom have exceeded the 100,000 mark.
Strong sales have seen the company increase the gap over the second-placed brand to an astonishing 84,000 deliveries, compared with the total of 82,111 deliveries at the same stage last year.
The company's executive director for sales and marketing Tony Cramb pointed out that Toyota was about to register its 11th consecutive year of market leadership, a feature that has not been achieved by any car manufacturer for over 30 years.
"Toyota has embarked on a strong push to the end of the year with our sights set on achieving well in excess of 210,000 sales from an unrivaled range of locally built and imported vehicles," Mr. Cramb said.
"We are particularly focused on our locally built Camry and Aurion sedans as well as newly revised versions of Prado and HiLux," he said.
"In addition, we are entering the run-out phase for Corolla sedan and Kluger SUV ahead of next-generation models that are coming in the first half of 2014."