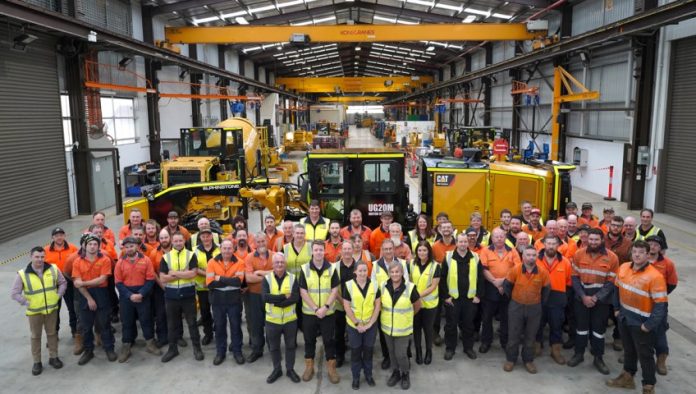 Wynyard-based manufacturing company Elphinstone stands to create about 55 new jobs thanks to a new contract award from Defence.
Under the terms of the contract, Elphinstone will manufacture 45 turrets and hulls for the Army's new Huntsman howitzers, delivering a major boost to Tasmania's defence industry.
Prime Minister Scott Morrison said the contract was part of the $1 billion defence contract for the Army' new self-propelled howitzers which was awarded to Hanwha Defense Australia last year.
The contract will see Elphinstone complete the steel fabrication, machining and painting of the turrets and hulls at their Wynyard factory, before shipping them to Hanwha in Geelong where the Huntsman vehicles will be assembled.
"After decades specialising in mining manufacturing capabilities, Elphinstone has secured its first defence contract – this is a big win for our highly skilled workers in Wynyard," the Prime Minister said.
"As manufacturing ramps up, around 55 new jobs will be created for locals in north-west Tasmania, in so many roles, including boilermaker welders, painters, fitters, machinists and other trades.
"Tasmanians should be proud that they will be significant contributors to increasing the firepower and security of Australian artillery capability."
In addition to manufacturing the turrets and hulls, Elphinstone will also carry out structural repairs over the life of the howitzers, including design changes and modifications in the future.
Image credit: https://elphinstone.com/latest-news/