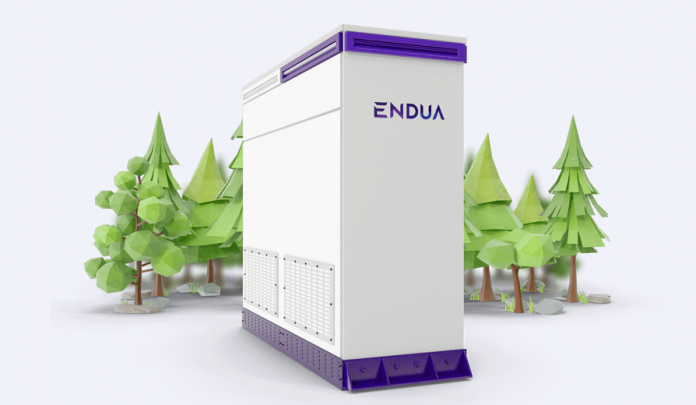 New Australian clean energy storage startup Endua has been backed by deep tech venture capital fund Main Sequence, leading energy supplier Ampol and Australia's national science agency, CSIRO, to solve some of the hardest problems in the transition to renewable energy.
Endua is pioneering new hydrogen generation and storage technologies that can deliver affordable and reliable renewable energy – laying the foundation for off-grid and diesel energy users to meet decarbonisation commitments and become self-sustaining.
Launched under Main Sequence's venture science model – which starts by identifying a global challenge, and brings together science and industry to solve it – Endua is backed by $5 million in funding, technology and industry expertise from CSIRO, and Ampol, the country's largest fuel network.
The funding support will see Endua build breakthrough clean power generation and storage in a modular power bank that can drive power loads of up to 150kW in a single pack. The company's power banks are standalone on-site units that generate electricity created from 100% renewables. Renewable energy is stored as hydrogen and then converted back to electricity by fuel cells.
CSIRO Chief Executive, Dr Larry Marshall, said Endua will use new electrolysis technology developed at CSIRO to produce hydrogen within the device, leveraging the agency's pioneering science and experience to make it possible to store and deliver renewable energy in a cost-effective way compared to traditional fossil fuel sources like diesel generators.
"Unlocking the benefits of hydrogen needs a Team Australia approach, with collaboration between science and industry powered by commercialisation expertise, which CSIRO is uniquely placed to drive through its newly launched Hydrogen Industry Mission," Mr Marshall added.
"Today's launch of Endua, with support from CSIRO, Ampol, and Main Sequence, is another way we're fast-tracking new home-grown technologies to enable Australia's transition to a low-emissions future powered by local jobs and opportunities."
Endua CEO Paul Sernia, founder of EV charger maker Tritium, said that as the market moves to 100% renewables, new solutions are required to meet all conditions.
"After being exposed to the energy sector through my work with Tritium, it was clear there was still work to be done in Australia's transition to renewable energy," Mr Sernia said.
"Solar, wind, hydro and batteries all play a part in getting us to net zero. Yet there are places and situations where these sources won't get us all the way there.
"Hydrogen will play a crucial role in our transition but only with the right technology and business model to make hydrogen power generation and storage cost-effective. Endua is making both achievable.
Image credit: https://www.endua.com/