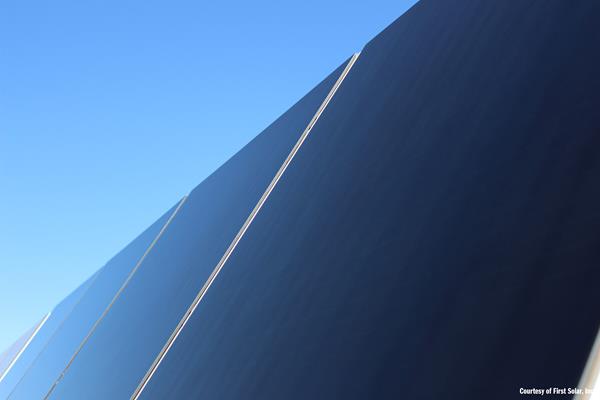 American solar technology company First Solar will invest $680 million in a new manufacturing facility in Ohio to expand America's domestic photovoltaic (PV) solar manufacturing capacity by 3.3 gigawatts (GW) annually.
The new facility, which will be the company's third in the United States, will combine highly skilled workers with Industry 4.0 architecture, machine-to-machine communication, artificial intelligence, and Internet of Things connectivity to produce an enhanced thin film PV module for the utility-scale solar market in the US.
First Solar's CEO Mark Widmar said the 167,225 m2 facility will create approximately 500 jobs and commence operations in the first half of 2023.
"This facility will represent a significant leap forward in photovoltaics manufacturing, a true factory of the future," Mr Widmar said.
"It will leverage our advantaged position at the intersection of efficiency, energy yield, optimised form factor, and cost competitiveness, while leading our manufacturing fleet in delivering the highest efficiency and wattage, and the lowest cost per watt."
The company's chief manufacturing operations officer Mike Koralewski said the facility will be one of the most advanced of its kind in the solar industry, allowing First Solar to produce an anticipated average of one module roughly every 2.75 seconds across its three-factory Ohio footprint once it achieves its full production capacity.
"While designing and building this factory of the future we're challenging ourselves to focus on the continuous improvement of our throughput, quality, and safety through automation without losing sight of our greatest strength, our people," Mr Koralewski said.
"We see this as an opportunity for our associates to upskill, learn new technologies, continue to grow and develop themselves as our factories and products continually evolve."
Image credit: https://investor.firstsolar.com/news