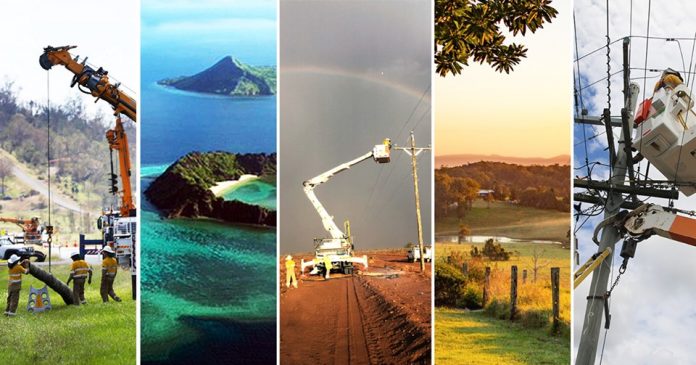 Media Release
More than 5000 applications were received for 235 apprentice, specialist, technical and trade positions with Energex and Ergon – the majority of which will be based in the regions.
"Energy Queensland (the parent company of Ergon and Energex) employs more than 7000 people across the state with around half living and working in the regions,'' Energy Minister Dr Anthony Lynham said.
"This is the sort of skill investment that reflects the Palaszczuk Government's focus on regional jobs. It means people can pursue fantastic electrical career opportunities in Queensland's in regional and rural communities, as well as our larger major cities,'' Dr Lynham said.
"From Toowoomba to Townsville and dozens of towns in between, employees are ensuring a safe and reliable supply for Queenslanders.
"In Townsville alone, where Energy Queensland has its headquarters, more than 10 per cent or 800 employees are based.''
Dr Lynham said Ergon Energy and Energex were offering 140 new specialist, technical and trade jobs throughout the state in the coming months.
These new positions are in addition to the 127 new apprentices who started with the networks this year.
And there is more good news on the jobs front from Ergon and Energex, as there are another 95 apprentices due to start on the tools early next year.
The 140 new jobs include positions for 60 qualified engineers, network controllers and designers plus 80 qualified trade roles.
The 60 technical and engineering roles will overwhelmingly be regionally located in Rockhampton, Cairns, Townsville, Maryborough and Toowoomba, with two positions specified for Brisbane. Other major regional locations can also be considered for these roles.
Information on the positions for which applications close next week can be found at https://www.ergon.com.au/about-us/careers
Image credit: www.facebook.com/Energex