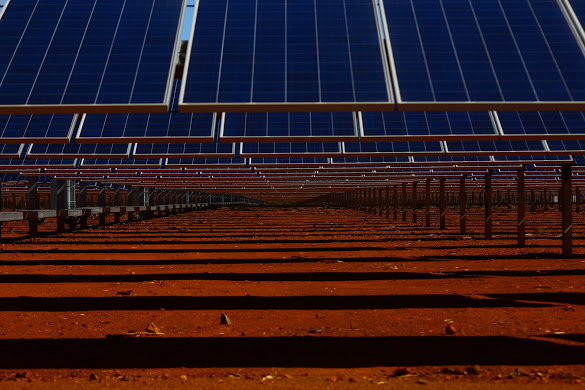 Queensland Nitrates (QNP) – a standalone 50/50 joint venture by Dyno Nobel and CSBP – has received $1.9 million in funding from the Australian Renewable Energy Agency (ARENA) to assess the feasibility of constructing and operating a renewable ammonia plant at its existing facility near Moura in Central Queensland.
If proven feasible, the QNP-led project would produce 20,000 tonnes per year of ammonia from 3,600 tonnes of renewable hydrogen, providing up to 20% of the company's current ammonia requirements, which is presently manufactured from natural gas.
QNP General Manager David Armstrong said the plant – to be delivered in partnership with Neoen and Worley – would produce hydrogen via electrolysis for one fifth of QNP ammonia production whilst also filling an ammonia production gap that the company currently procures from third party suppliers.
He said the electrolysers would be powered by a hybrid supply of wind, solar and stored renewable energy from facilities owned and operated by Neoen.
"QNP, along with project partners Worley and Neoen, is pleased to have ARENA support enabling the feasibility study to proceed," Mr Armstrong continued.
"We look forward to the success of the project including the contribution it makes to the development of a larger renewables-based hydrogen industry."
ARENA CEO Darren Miller said the project would allow Australia to tap into the emerging hydrogen export market.
"Companies looking at creating hydrogen via electrolysis will help establish a local economy for hydrogen and ammonia production in Australia. This is the first step in the country tapping into the huge potential of a renewable hydrogen export industry," Mr Miller said.
"ARENA is helping to create a market for hydrogen and to ensure that Australia remains at the front of this shift to renewable energy. ARENA is helping industry produce hydrogen at a price, quality and reliability point where it can be competitive with natural gas."
Image credit: arena.gov.au