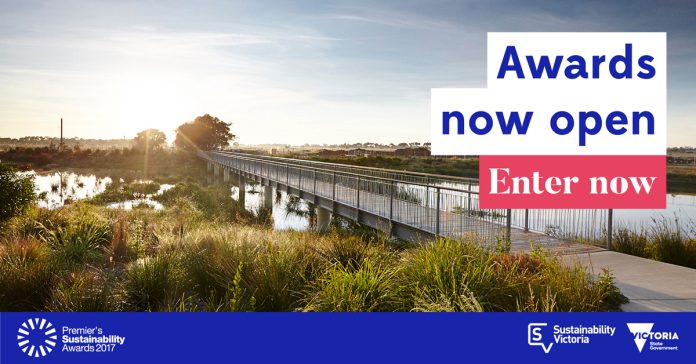 Victorian Minister for Energy, Environment and Climate Change, Lily D'Ambrosio has announced that entries are now open for the 2017 Premier's Sustainability Awards, which will be held on Thursday 26 October 2017 in Melbourne.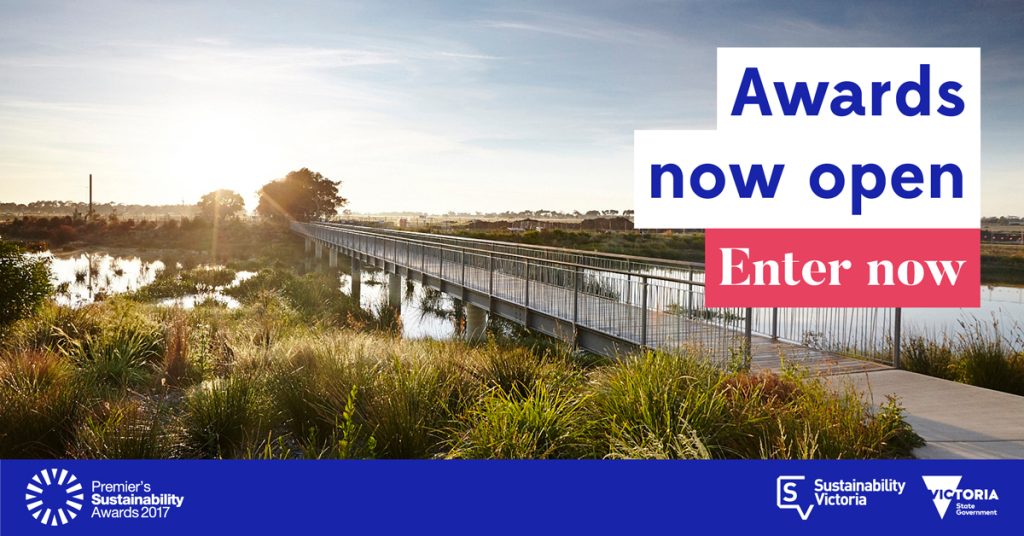 Now in its 15th year, the Premier's Sustainability Awards recognise and celebrate Victorians who are leading the way to a sustainable future.
The program consists of 10 categories covering every type of sustainability work across Victoria including: Built Environment; Community; Education; Environmental Justice; Environmental Protection; Government; Health; Innovative Products or Services; Large Business and Small and Medium Enterprises.
In addition, the Premier will select two overall winners for the Premier's Regional Recognition and the top award, the Premier's Recognition Award.
In making the announcement, Ms D'Ambrosio said the awards were a great opportunity to recognise Victorians who are leading the way in sustainable practices across all sectors.
"Over 90 per cent of Victorians want government, business, and industry to be involved in environmental projects, particularly if they tackle climate change," the Minister added.
"I encourage all Victorians to enter these Awards so that we can share their achievements and encourage others to learn from their experiences."
Sustainability Victoria CEO, Stan Krpan, said the Premier's Sustainability Awards continue to grow and reflect the action that is happening across industry, business and community from regional to metropolitan Victoria.
"The bar gets higher every year. We're delighted to see increasingly diverse and interesting ways that people are working hard to combat the effects of climate change and improve the environment," Mr Krpan said.
"Community groups, schools, state and local government, businesses and individuals with a commitment to sustainability are encouraged to enter these Awards. We want to recognise them and their wonderful work, and hopefully inspire others to think about their own environmental contributions."
Entries close Wednesday, 21 June 2017.