Hydro Tasmania's professional services business Entura and leading Chinese power and design consultants HYDROCHINA have won a joint contract to work on the Kidston Pumped Storage Hydro Power Project in North Queensland.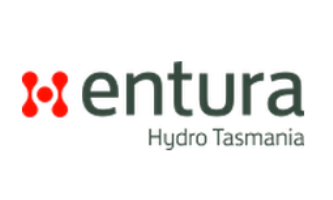 This is the first contract won by the two companies since last year's signing of a Memorandum of Understanding (MoU) that focuses on the development of opportunities in the energy and water sectors, including hydropower and renewable energy, sustainability and environmental management and power transmission.
The scope of work on the project includes developing a bankable feasibility study, oversight of subcontracted investigations – including geotechnical investigations and bathymetric survey – and Environmental and Planning approvals for the project site, including specialist reports and community consultation.
"As part of Hydro Tasmania, Entura brings a utility-owner perspective, deep local experience, regulatory knowledge and optimisation capability to the Kidston Pumped Storage project, while HYDROCHINA brings a wealth of specialist experience in the development and construction of pumped storage hydro stations," said Entura's Managing Director Tammy Chu.
"We look forward to working with Genex Power's team and our partners to study how best to deliver a practical and commercially sound solution that will help bring the Kidston Pumped Storage project to life."
Tasmanian Minister for Energy Matthew Groom said the announcement was a testament to the Hodgman Liberal Government's commitment to foster business ties between Tasmanian and Chinese companies.
"Today's announcement is a prime example of what we can achieve through our thriving relationship with China. It showcases the expertise of Hydro Tasmania to the world and highlights the potential to build on the complementary skills and reputation of both parties, drawing on Tasmania's proud history of achievement in hydropower development, engineering and water management," the Minister said on Monday.
"Just last month we hosted HYDROCHINA in Tasmania for talks with Entura as they continue to explore development opportunities within Australia."
Located around 270 kilometres North West of Townsville, the Kidston Project will deliver 360MW of peaking generation capacity into Australia's National Electricity Market.
Once completed, it is expected to generate millions of dollars in fees for Entura and a steady stream of work for Tasmanians.