Australian power generation company Heliostat has executed Memorandums of Understanding (MoU) with two of the largest companies in India that will generate millions of dollars in exports and create hundreds of jobs.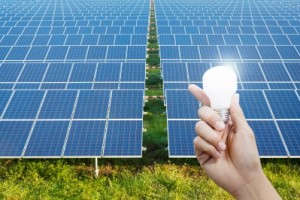 Heliostat CEO Jason May said the company signed its first MoU with power generation developer GWPL Global Wind Power in a deal that includes the development of utility scale solar projects in India.
"The first MoU includes the development of utility scale solar projects with power generation developer GWPL. This is the first step in the development of a 1Giga Watt solar projects portfolio in the solar rich regions of India – this amount of solar is enough energy to supply a city the size of Adelaide," Mr May said.
"This will secure long term job prospects in both countries with a strong focus on employment in Adelaide and regional areas in South Australia."
The company also signed a second MoU with the Indian company Gravita which includes the development of industrial CSP thermal applications for metal recycling.
"The development of solar thermal systems has a wide range of applications globally, including the reduction of foundry running costs," Mr May added.
He said the government-led trade missions have presented Heliostat with unique opportunities to expand its market share and dip into the fast-growing solar sector.
"State Government support is critical in providing a solid negotiation platform with the Indian government system and has helped to expedite project development efforts. The global community is investing heavily in medium to large scale solar. The solar sector is in its infancy and is currently worth $5 Trillion, one of the largest growing sectors in the world," Mr May added.
"The India opportunity represents around half of our annual forecast turnover with projects in other countries and local Australian projects contributing to the remainder."
Minister for Investment and Trade Martin Hamilton-Smith, who joined a trade delegation in India this week, said the MoU would open up new opportunities in the state's advanced manufacturing sector.
"Heliostat manufacturers and distributes high quality and cost effective solar products from its world class Adelaide factory and a majority of its sales are to international export markets," Mr Hamilton-Smith said.
"This is not the first time Heliostat has explored new opportunities in sun drenched India – and is an example of how persistent engagement with international markets can lead to significant export outcomes and jobs growth."
Mr May said Heliostat is on track to develop 50 megawatt and 100 megawatt projects initially, with a view to delivering the 1 Giga Watt portfolio over the next four years.
"This represents around $2.5 Billion in investment and $1 Billion in professional services and product sales," he added.
"A project of this size has the potential to create hundreds of jobs in Adelaide and across Australia ranging from engineering, product and materials research and manufacturing positions for workers currently transitioning from the automotive sector."