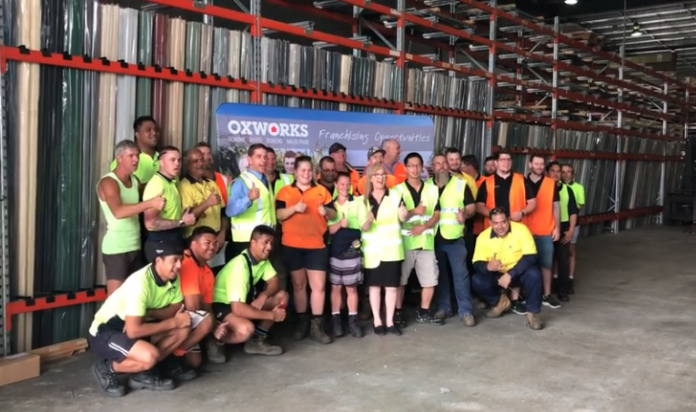 Fabricated metal manufacturer Oxworks has received $1.5 million in funding through Round 2 of the Queensland Government's $40 million Made in Queensland program to optimise its operating efficiency and create new jobs.
The Logan-based company manufactures steel and aluminium fencing, gates, balustrades and privacy screens in residential, industrial and commercial markets.
Oxworks Managing Director Glenn Hosking commended the Queensland Government's commitment to supporting growth in the manufacturing sector, adding that the investment will help the company create more than 100 new high-skilled jobs
"This funding will help us to transform the entire supply chain by adopting the traits of advanced manufacturing to enhance productivity and capacity, expand our product range, improve profitability, and build on our export capabilities," Mr Hosking said.
Minister for State Development, Manufacturing, Infrastructure and Planning Cameron Dick, who visited the Oxworks manufacturing and distribution facility, said the investment will allow the company to purchase a Honeycomb Automated Storage and Retrieval System to optimise efficiency and upskill their workforce.
"Oxworks is another Logan success story our government is backing, with the business going from strength to strength since starting as a powder coating operation in 2001," Mr Dick said.
"The Honeycomb system, and an improved facility layout, will see the creation of an estimated 102 high-skilled jobs – increasing business productivity by freeing up valuable floor space.
"The new automated system will take Oxworks to the next level in its advanced manufacturing journey, and the project complements the company's expansion to a new manufacturing facility."