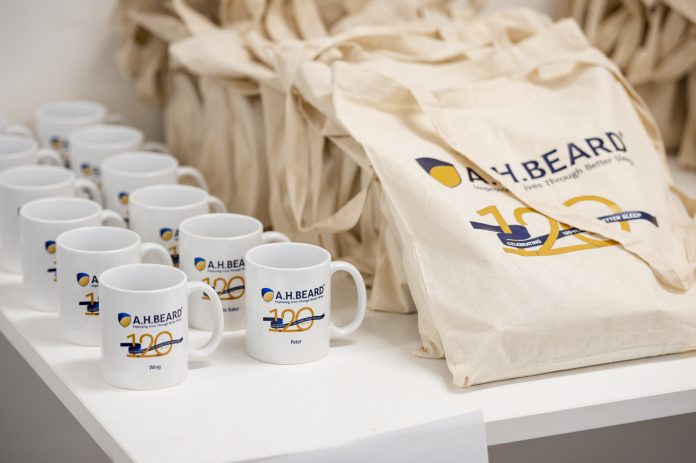 Media Release
Family owned Australian sleep solution business A.H. Beard celebrated their 120-year anniversary with a celebration at their Padstow factory last week. Established in 1899, A.H. Beard is a fourth-generation family business with the fifth generation now working in the business, and the sixth waiting in the wings; no easy feat considering the low 4% of companies that survive to their fourth generation.
Attending the celebrations were friends and family of A.H. Beard as well as their Padstow team of 200, who masterfully produce 2500 mattresses every week. Guests of the company heard from fourth-generation brothers, Garry and Allyn Beard, as well the company CEO, Tony Pearson.
Brothers Garry & Allyn Beard are currently serving as directors of the company and have managed to build the family business from one factory in Sydney to having factories in Brisbane, Melbourne, Hobart, Adelaide and Perth and manufacturing around 10,000 mattresses per week.
According to Garry, passion is essential for the success of any family business. "We are extremely passionate about what we do, and that passion has attracted quality people that have taken this business to another level," he says.
A.H. Beard currently employees over 400 Australians and pride themselves on their employee relationships. Employees in their Padstow facility have been with the business for an average of 15 years, boasting a retention rate of 99%. One such employee is Neville Middleton, who has been with the business for 42 years working with three out of the five Beard generations. Neville's experience in all areas of the factory, including many years on the quilting machine, has earned him the name as the A.H. Beard's master of all trades.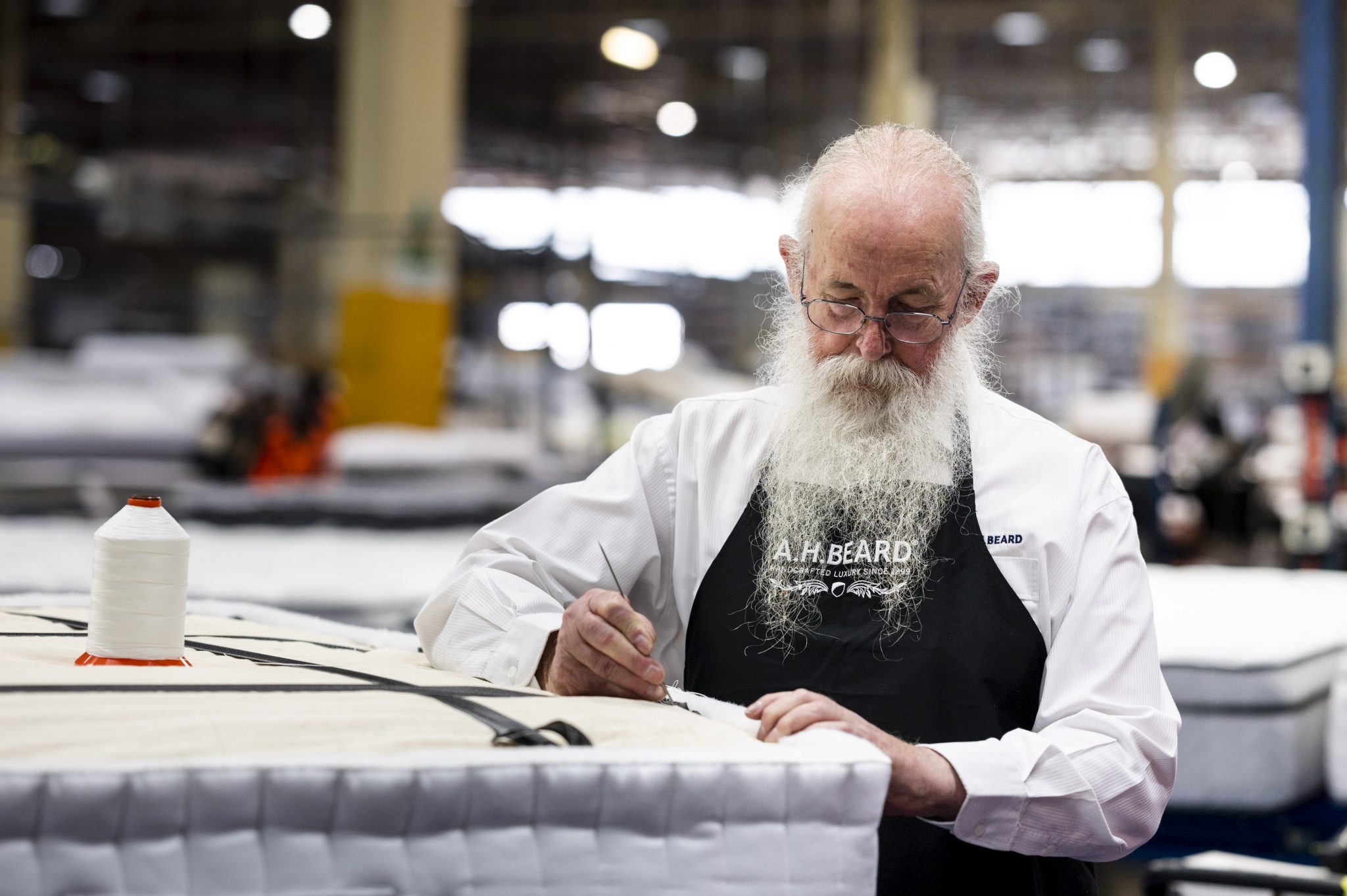 "You can go up to the owners of the company, shake their hands, say hello and basically go out and have a beer as well," says Neville.
A.H. Beard's Australian heritage has allowed for a successful export arm which has helped them combat high manufacturing costs and continue to provide cost effective quality products to Australians. Their beds are distributed internationally in China, South Korea and Thailand, with plans for further expansion in the next few years.
The Beard brothers are putting plans into action to achieve their goal of reaching 200 years of family business, with the fifth generation now actively involved in the business and using their experience and passions to drive the business forward. The ongoing success of the business will depend on the ability of the next generation to bring fresh ideas into the business and keep the company at the forefront of technological and economical changes.
Image Provided