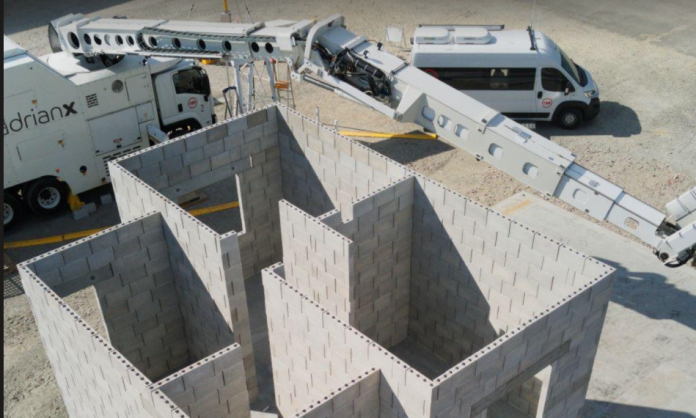 Robotic technology company FBR Limited has executed a term sheet with GP Vivienda to supply Wall as a Service (WaaS) for between 2,000 and 5,000 homes in Mexico using the Company's revolutionary Hadrian X construction robot.
Under the agreement – which is subject to a number of milestones that must be completed within the first two years – FBR will supply WaaS for up to 5,000 homes in Mexico, depending on market conditions and GP Vivienda's pipeline of work.
The company will also supply all associated retaining walls and other brick and block structures on one or more greenfield residential development sites in Mexico within five years of completion of the milestones.
The milestones for completion include receiving confirmation that FBR's Hadrian X and Fastbrick Wall System are compliant with all relevant codes and regulations in Mexico, completion of a collaborative commercial model, completion of a pilot building program of 20 homes in Mexico with the Hadrian X using concrete masonry unit (CMU) blocks, and COVID-19 travel restrictions easing.
According to the company's statement, the works will be supplied by FBR or an affiliate, including a North American subsidiary or branch of FBR.
"We are excited to have a term sheet in place to build our first homes in North America under competitive commercial terms," said FBR's Managing Director & CEO, Mike Pivac.
"The volume of work contemplated under the term sheet will give us a great start from which to grow our business in North America, as there will be a strong pipeline of work to complete as soon as we deploy."
Image credit: https://www.fbr.com.au/