The Australian Federal Court has approved the scheme of arrangement for the demerger that will separate Amcor's packaging distribution business into the new company which will be called Orora.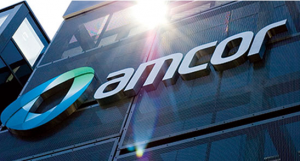 The scheme was previously approved by shareholders at the meeting held on 9 December, where 99.79 per cent of votes cast turned out to be in favour of the demerger.
According to the ASX statement, Amcor proposes to lodge the orders of the Court with the Australian Securities and Investments Commission today. Orora is expected to begin trading tomorrow, 18 December, under the ASX code "ORA".
Orora shares will commence trading on a deferred settlement basis, while Amcor shares will commence trading on ASX without an entitlement to participate in the demerger.
Former Amcor Chairman Chris Roberts, who will now assume the Chairmanship role in Orora, said there was more upside than downside to the demerger.
"The disadvantages of the demerger include reduced size and diversification of the businesses, one-off transaction and implementation costs and additional corporate and operating costs," Mr Roberts said, quoted in a report from The Australian.
"The board considers that the advantages of the demerger outweigh the disadvantages and risks."
"The demerger recognises that while Orora and Amcor are both packaging companies, they are very different in terms of product segments and geographic focus."
"The Amcor board is of the view that the demerger will enhance shareholder value by enabling increased focus for each company to better pursue their own growth agenda and strategic priorities."
Shareholders may call the Amcor Demerger Information Line for any inquiries about the demerger. The Amcor Demerger Information Line is available between 8:30am to 5pm (AEDT) Monday to Friday on 1800 207 622 (within Australia) and +61 1800 207 622 (from outside Australia).