The Federation of Automotive Products Manufacturers (FAPM) said General Motors' decision to cease Holden's Australian manufacturing in 2017 could lead to the end of a viable local industry, with only one carmaker left from 2018.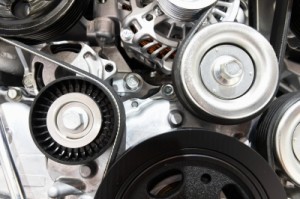 "The closure of GM Holden's Australian manufacturing facilities in 2017 will impact tens of thousands of people working in the automotive components sector," said FAPM Chief Executive Richard Reilly in a media release.
"It has rocked the supply chain."
FAPM National President Jim Griffin said there is not enough volume to maintain the auto industry following the Holden closure.
"That would spell the end of the Australian automotive manufacturing industry," said National Mr Griffin.
"Ford had already announced manufacturing would end in 2016, with Holden's announcement, there isn't enough volume for components locally to make us viable."
"If you cut the trunk down, the branches will come down with it."
The FAPM said it will be working with its members to assess the impact of the announcement, and is also expecting widespread consolidation, job loss and diversification into non-automotive industries.
"A lot of our members won't make it," said Richard Reilly.
"However, we recognise the challenges ahead to make the supply chain globally competitive by 2017 and we are determined to face them head-on."
While the future looks bleak for the auto industry and car parts makers, it seems a lot of small players have begun their preparations years ago.
In a related article on The Age Mr Reilly said cluster of businesses manufacturing components for Holden in Melbourne's south-eastern suburbs would feel the impact of Holden's decision, but similar clusters in the suburbs up north, as well as in Holden's Adelaide headquarters would be affected too.
But despite the devastating effect expected from the shutdown, many small manufacturers are reportedly eyeing a new future for the industry.
Many car parts manufacturers in Australia have branched out into selling their products outside Australia or are using existing factory equipment and technology to make other items. The Age reports that a local automotive company that makes insulation for car shells now sells to BMW in Germany.
Adrian Boden of South East Melbourne Manufacturers Alliance said many of the members of his organisation have begun diversifying 10 years ago, scaling back work for the auto industry in favour of finding new markets.
"A lot of companies have diluted their share in the automotive industry," Mr Boden said.