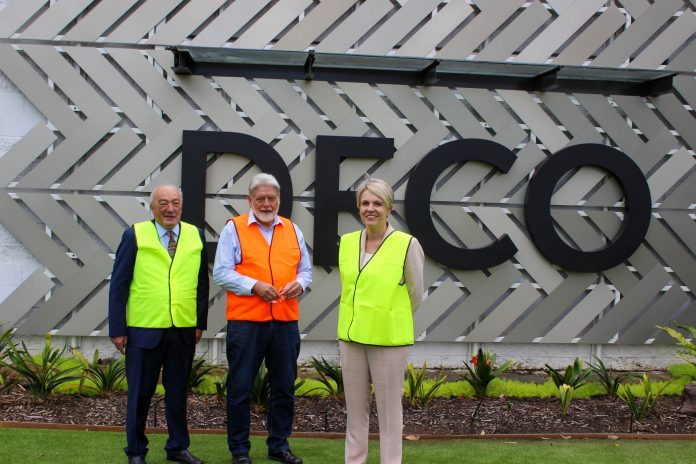 Media Release
Senior Federal Opposition Shadow Minister Tanya Plibersek visited leading Australian manufacturer DECO Australia on Friday 21 May 2021. The Shadow Minister visited DECO to learn about DECO's innovative products and manufacturing, as well as gain a greater understanding of Australian manufacturing capabilities.
DECO Australia has been an industry leader in manufacturing architectural building products for 17 years, as well as offering a variety of industrial finishing services for the defence, engineering and food processing sectors. This visit was a prime opportunity for the company to demonstrate its exceptional, innovative range of products and finishes, highlighting the creative, high-quality capabilities Australian SMEs are known for. This visit also gave DECO and the Shadow Minister the opportunity to discuss government policies affecting Australian businesses and manufacturing.
Ms. Plibersek's visit also helped raise awareness of local manufacturing capabilities, a vital step in increasing government support to local businesses.
"The more government bodies are aware of what local businesses can do for them, the better equipped they are to specify quality, Australian-made materials and products in future projects," said DECO director Ross Doonan. "This benefits the local economy, as it can stimulate job growth and skills development. We need to encourage Governments to choose Australian products and services with the consistently high standards of quality and innovation that local Australian-owned businesses are known for."
DECO is a staunch supporter of Australian industry capability and a champion of local SME manufacturers in the South West Sydney region.