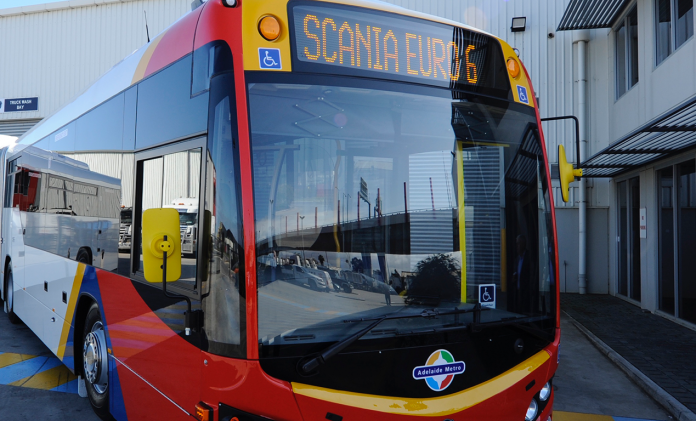 Scania and its Australian partner Precision Buses have rolled out the first of 340 new Adelaide Metro buses under the ten-year contract awarded by the Marshall Government in late 2019.
Last year Scania won the contract to supply approximately 340 buses to the South Australian Government's Department of Planning, Transport and Infrastructure (DPTI), with a minimum of 29 of the 34 buses each year to be constructed in Edinburgh by Precision Buses.
The contract will also see Scania supply a diesel-electric hybrid evaluation bus to DPTI late in 2020, which will reduce (carbon) exhaust emissions by between 19-24% with no loss of dynamic performance.
South Australian Minister for Transport, Infrastructure and Local Government Stephan Knoll said the new buses are more fuel-efficient and have lower exhaust emissions and will begin providing a better, cleaner and more comfortable bus service to passengers in February 2020.
He said the vast majority of these new buses would be manufactured in South Australia, supporting almost 100 local jobs.
"These 340 new, clean Euro 6 buses will replace older buses and help reduce exhaust emissions making them cleaner and more environmentally friendly," the Minister continued.
"By providing a cleaner and more comfortable service we are encouraging more people to leave the car at home and catch public transport."
Image Credit: www.scania.com