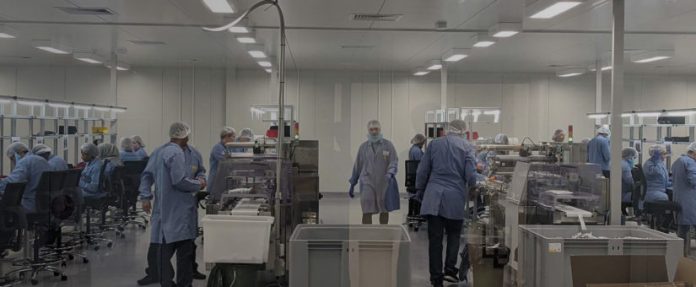 Queensland biotech company Ellume shipped the batch of its rapid COVID-19 home testing kits to the United States – a country that has seen the highest daily case rates in the world.
Queensland's Deputy Premier Steven Miles, who visited Ellume's Richlands facility to congratulate the company on its achievement, said the Brisbane-based business aims to provide more than 20 million Ellume COVID-19 home tests to the US within the first half of 2021.
"Ellume is another successful Queensland manufacturer rolling up its sleeves to fight the global pandemic and employing hundreds of Queenslanders to do so," Mr Miles continued.
"We have the best manufacturers in Queensland, and we will always back them, as we continue our economic recovery and create jobs.
Late last year, Ellume announced a strategic investment by the Queensland Government under their $50 million Essential Goods and Supply Chain Program to ramp up production of its range of rapid diagnostic tests for common infectious diseases, including COVID-19.
Mr Miles confirmed that the Queensland Government is providing funding to the company to increase manufacturing of its suite of rapid testing kits at its new facility in Richlands.
"The company's 300-plus employees currently working at the Richlands production laboratory are currently scaling up to manufacture more than 200,000 testing kits a day, and at full capacity, the facility will be capable of producing 10 million tests a month," Mr Miles added.
Ellume CEO and Founder, Dr Sean Parsons said the company will use the funding to install cutting-edge automated production lines at the Richlands facility.
"The funds from the State Government will greatly assist in upscaling manufacturing to meet the growing demand for Ellume's products, providing greater supply security," Dr Parsons said.
"This is world-leading and life-saving diagnostic testing technology, created and manufactured right here in Queensland."
Image credit: https://www.ellumehealth.com/