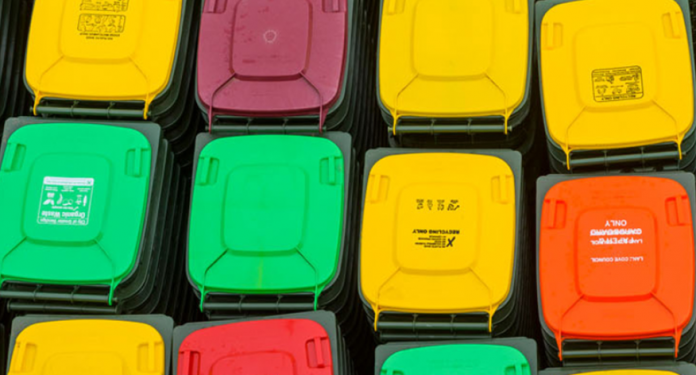 The South Australian Government has partnered with the Commonwealth Government to boost the State's recycling infrastructure.
The National Partnership on Recycling Infrastructure, announced this week, will see the two governments contribute $15 million each to cover up to two-thirds of the cost of future recycling infrastructure projects in South Australia.
The Federal Government will allocate its share of the package from the $190 million Recycling Modernisation Fund (RMF), which is expected to leverage $600 million of recycling infrastructure investment and drive a billion-dollar transformation of Australia's waste and recycling capacity.
Federal Minister for Environment Sussan Ley said the $30 million partnership would provide a significant boost for SA's recycling industry and would help stop Australia's unprocessed waste plastic, paper, glass and tyres being sent overseas for disposal.
"Expressions of interest are now being sought from industry, local government and non-government organisations who stand ready to commit at least one-third of the project cost," the Minister continued.
"The co-funding model gives everyone skin in the recycling game and will increase the supply of high-quality recycled materials available for business and industry."
South Australian Minister for Environment and Water David Speirs said the extra funding would bolster the State's reputation as a national leader in waste management.
"I am delighted to see the Commonwealth and the South Australian Government sign this agreement," Minister Speirs said.
"South Australia leads the nation when it comes to resource recovery, with 83.8 per cent of all waste generated being diverted from landfill. This funding will further improve the recycling infrastructure across our state.
"The funding in South Australia will be focusing on partner projects that are investigating new technology and equipment related to mixed plastics reprocessing, improving the recovery and separation of soft plastics, and increasing glass re-manufacturing."
Partners who are ready to contribute at least one-third of the cost of their project, and have projects that are ready to scale up to deliver improved recycling infrastructure in SA are invited to submit an Expression of Interest now through Green Industries SA: https://www.greenindustries.sa.gov.au/funding/Commonwealth
Image credit: https://www.greenindustries.sa.gov.au/