New Zealand's Fonterra has successfully negotiated the purchase of 6% stake in Australia's Bega Cheese Ltd, according to a report from Reuters.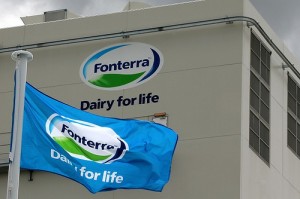 The purchase is in line with the company's ambition to participate in the consolidation process of the Australian dairy industry instigated by a bidding war for Warrnambool Cheese and Butter Factory Company Holdings Ltd (WCB).
Fonterra, the world's largest dairy exporter which distributes cheese products in Australia under the Bega brand, has announced the transaction on Friday.
According to the terms of the deal, the company has paid A$46 million for just over 9 million shares in the company at A$4.95 per share, which represents a 9% premium to Thursday's closing price.
Bega's shares jumped 12% to a record high of $4.94 on Friday, with experts predicting Fonterra to seek to boost its stake close to the 10% mark.
"There has recently been a lot of consolidation activity in the Australian dairy industry. It is important that Fonterra participates, and we have confidence in Bega and the strategy it is pursuing," said Fonterra Chief Executive Theo Spierings.
Bega is one of the biggest shareholders in WCB. The company has instigated a bidding war for WCB in September, but their offer has since been trumped by fellow shareholder Murray Goulburn Co-operative Co Ltd and by Canada's Saputo Inc. Saputo has placed a bid of A$8 per share, projecting the total value of WCD at A$449 million.
"My initial impression is that Fonterra's move is defensive in that there's been a lot of M&A activity here," said Mark Topy, senior industrials analyst at Canaccord Genuity in Melbourne.
"Bega is of course bidding for Warrnambool, but Bega itself is a potential target, and Fonterra is protecting its interest here … Fonterra has decided it needs a seat at the table."
Fonterra's strong presence in the dairy industry is further highlighted by their operational activities in manufacturing milk powder and other dairy ingredients, some of which are under licensing agreement with Bega.
However, the company has been struggling to consolidate its businesses across the Tasman Sea due to the strong competition in the liquid milk sector.
Furthermore, the strong interest of overseas exporters for Australia's dairy companies shows that the demand for cheese and milk is expected to grow worldwide, particularly in emerging economies.
Japan based Kirin Holdings Co Ltd has also managed to obtain a 10% stake in WCB earlier this week.
Bega's 18% of WCB combined with Murray Goulburn's 17% and Kirin's newly acquired stakes could give the tree companies nearly 50% should they combine forces, which would enable them to block Saputo's bid.