Australia's supermarket giants believe major food manufacturers are missing out on millions of dollars in sales by overlooking the premium grocery category.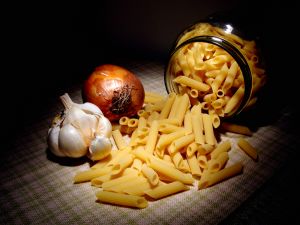 The lack of premium labels from food manufacturers has prompted retailers to launch their own private retail brands such as Woolworths Gold and Coles Finest labels.
In a report published on North Queensland Register, Woolworths managing director of supermarkets Tjeerd Jegen said they have been forced to release their own line of premium products because of the scarcity of upmarket labels from major suppliers.
"The market is big enough for more premium brands but we're not seeing too many of them jumping on it," Mr Jegen said. "The bigger companies are not innovating at a rate we'd like to see them innovate."
In Mr Jegen's experience it is small manufacturers who are willing to step outside the box to meet this demand.
"My experience so far in Australia is that smaller manufacturers are more innovative and taking more risks," he said.
Most of the products from the Woolworths Gold line and the Coles Finest range come from smaller food producers or family-controlled companies which can offer premium products with a point of difference to national or multi-national brands, according to the report.
Coles chief operating officer John Durkan is also of the opinion that there has been a lack of innovation in recent years.
"The pipeline for new products offered by global food manufacturing has been very slow in bringing new products to Australia," Mr Durkan said.
According to analysts, major food manufacturers have avoided releasing premium groceries because of the relatively small size of the Australian market compared with the US and UK markets. However, higher-income consumers are on the market for premium artisan-style products with authentic ingredients. This has resulted to a potentially lucrative gap which food manufacturers are overlooking.
"Previously we applied a cookie cutter approach – now we adapt the store to the customer," Mr Jegen said.