Ford has announced that it will transform its Broadmeadows headquarters in Australia into an exclusive product development campus and move its sales, marketing and service teams to a new office in the inner-Melbourne suburb of Richmond.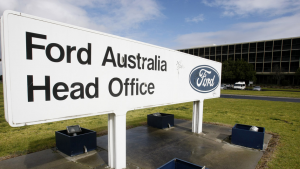 According to Go Auto, the office in Melbourne's inner-east will accommodate around 200 employees, including Ford Australia's top management team, whereas the company's iconic head office building will be refurbished and adapted to house its Asia-Pacific Engineering Centre and engineering team.
This undertaking is in addition to Ford's $300 million investment in R&D efforts in Australia this year alone, bringing the company's amount spent on product development in the country to $2 billion over the past six years.
This investment allowed Ford's Asia Pacific product development team in Victoria to design the company's Ranger and Everest global models, as well as the India-only Figo, China-only Escort, the Australian market's Falcon and Territory and a range of other undisclosed global and regional vehicles.
Ford said that the reshuffling of its management team in Australia will not affect the company's target employment numbers when local manufacturing winds up in October 2016.
"Our product development, design and engineering operations have been growing as has been reported before but we still target, by the time we close our plants in October of next year, that we'll have about a 1500-strong workforce," said Ford Australia public affairs director Wes Sherwood.
"As we move the marketing and sales operations, it becomes a pure product development campus and we reshape how that looks by moving people around."
Engineering union Professionals Australia welcomed Ford's decision to dedicate the Broadmeadows centre to local development and said Holden will regret not doing the same.
"We welcome Ford's strong commitment to engineering and design in Australia," said Professionals Australia CEO Chris Walton.
"I imagine senior management at Holden will be wringing their hands at their lost opportunities, in closing operations and losing 600 engineers and technical staff, many of whom now seem set to take their expertise and knowledge across to their competitor."