Leading solar provider Origin Energy has been selected to deliver one of the largest solar installation projects in South Australia's history.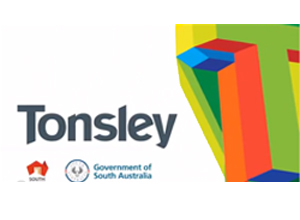 Namely, the company will join forces with SA's ZEN Energy Systems to install the solar array on the old Mitsubishi Main Assembly Building at Tonsley.
The plan to convert the iconic saw tooth roof of the former Mitsubishi plant at Tonsley into a major roof-top solar array was announced four months ago.
Tonsley is one of two pilot programs in South Australia pursuing sustainability ambitions for a five-star Green Star Communities rating from the Green Building Council of Australia.
"Tonsley is fast gaining a reputation as an innovation precinct with a focus on sustainability and urban renewal, so it's not surprising that a project of this size has attracted significant interest. Origin Energy is a leading solar provider and has an excellent track record in supporting renewable energy developments, and today's announcement represents the next step in Tonsley's commitment to deliver design excellence and energy efficiency," said Manufacturing and Innovation Minister Kyam Maher.
"Renewal SA will now work closely with Origin during the coming months to finalise the deal and move to the implementation phase. Origin's submission presents an innovative retailer-funded business model that leverages private investment rather than additional Government funding."
According to the Minister's news release, Origin will own the solar system and its electricity output.
"We are excited about this project, which will be the largest rooftop solar array Origin has installed, as it builds on our solar leadership and demonstrates our renewed focus on our solar business. We look forward to working with the South Australian Government, through Renewal SA, to deliver the project," said Origin Chief Executive Officer Energy Markets, Frank Calabria.
"South Australia now has 41 per cent of the nation's operating wind farm capacity and one in four households has rooftop solar panels. If South Australia was a nation, we would rank second only to Denmark as the world leader in terms of installed wind power on a per capita basis," Climate Change Minister Ian Hunter said.
For more details visit www.tonsley.com