The Defence Materiel Organisation, Australia's largest project management organisation, has awarded struggling shipbuilder Forgacs with a contract to build a 30-metre landing craft for the Kingdom of Tonga.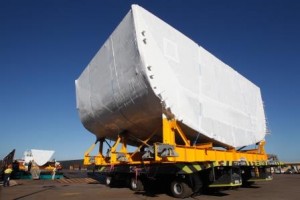 According to the Forgacs media release, the vessel, which is a gift from the Australian Government to the Kingdom of Tonga, will be run by a crew of 6 sailors and will be fully equipped to transport Tonga's Defence Services (TDS) equipment and personnel, carry fuel oil, fresh water, containers, cargo deck & vehicles, as well as provide amphibious training, disaster relief and emergency towing.
It will be built, launched and trialled at the company's Newcastle shipbuilding facility, providing work for a team of about 30 Forgacs specialists until the end of March 2015.
According to the article on the Newcastle Herald, the company's Chief Executive Lindsay Stratton refused to disclose details of the contract but said it was valued in the millions of dollars.
"By comparison to what we're used to doing, it's quite a small vessel, but it's quite important for Forgacs, from a strategic perspective," he said.
"This is the first bit of good news that we've had for a while."
Earlier this year Forgacs said the future of its 900 workers was on the line unless the company secured naval contracts form the Federal Government.
"We've got 900 people in our shipbuilding division, so keeping 30 people employed is only a small step along the way," he said.