Electrolux workers have edged closer to industrial action at the Electrolux white goods factory in Orange after rejecting the company's latest enterprise bargaining agreement deal, which included an 11% increase in pay over three years.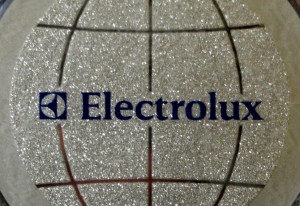 According to the article on the Central Western Daily, the Australian Manufacturing Workers Union (AMWU), the Electrical Trade Union and the Australian Workers Union had pushed for a 12% increase in pay, with 5% increase in the first two years and 2% in the third.
Employers are locked in negotiations in what is the last enterprise bargaining agreement before the plant shuts in 2016 and more than 500 people are made redundant.
AMWU secretary Tim Ayres said the unions demanded improved severance packages for the outgoing workers to allow them a smoother transition to new employment.
"Getting a decent outcome in bargaining will not reverse the devastation caused by the company's decision to close," Mr Ayres said.
"But allowing workers to leave the factory with some dignity will give the region the best opportunity to get back on its feet. With the company stonewalling any reasonable requests for improvements, workers are being left with very few options."
According to the article on Central Western Daily, the opposition spokesperson for trade and investment Mick Veitch has also sided with Electrolux workers and asked the NSW Parliament to amend the payroll tax rebate to include the redundant workers.
"It's a very simple amendment, this is above politics," he said.
"We were concerned that the cut-off date excluded the Electrolux workers and we wanted to make sure it didn't".
Meanwhile, Electrolux spokesman Craig McCarthy said the company was hopeful an agreement would be made before the situation escalates into a full blown workers' strike.
"Progress is being made and in time we'll reach an agreement," he said.
Negotiations for a new collective agreement have been going on since November last year.