Manufacturing Australia (MA), the coalition formed by the CEOs of Australia's largest manufacturers, has appointed Ben Eade as its first Executive Director.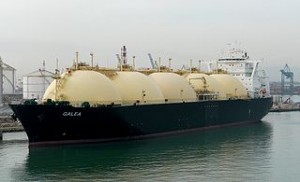 Mr Eade has worked with MA since it was established in 2011 and has helped the organisation in its mission to be an advocate for Australia's manufacturing industry.
MA Chairman Sue Morphet was delighted to announce the appointment of Mr Eade, acknowledging its timeliness as it comes at the beginning of a critical year for manufacturing.
"Today's leading Australian manufacturers are efficient, well-managed and innovative businesses that have reengineered their operations to improve productivity and remain competitive," Ms Morphet said in a statement.
"I'm therefore delighted that Manufacturing Australia, with Ben Eade as Executive Director, will be an even stronger voice for Australian manufacturing as the sector builds upon its successes, identifies opportunities for growth and responds to the challenges affecting many manufacturing industries."
Ms Morphet praised the resilience of Australian manufacturers and believes the industry has a "strong and positive future" if policies are in place to recognise strengths and competitive advantages.
"Certainly we have faced – and continue to face – some significant external economic challenges, but Australian manufacturers that have weathered that storm and continue operating at scale are here because they are amongst the world's best," she said.
MA has been one of the strongest supporters for intervention in energy policy in Australia, with Ms Morphet warning that 200,000 jobs are threatened by unrestricted exports of gas from Australia's East Coast.
Mr Eade has already voiced out his posture on LNG exports saying it will be "devastating for manufacturing in Australia" in the long-term.
"We're talking about a transition that according to our research could potentially wipe out A$13 billion a year in GDP," Mr Eade said in an interview with Bloomberg.
Manufacturers are pushing for the rising natural-gas prices to be controlled, as it threatens to reduce Australia's GDP by as much as A$13 billion a year. According to Eade, manufacturers need a "bridge" to help adjust to a surge in prices before new supplies can be brought on.
"We want to see a manufacturing resurgence in Australia like we're seeing in the U.S. We have huge gas resources, and if we target them properly there is no reason we can't do that here."