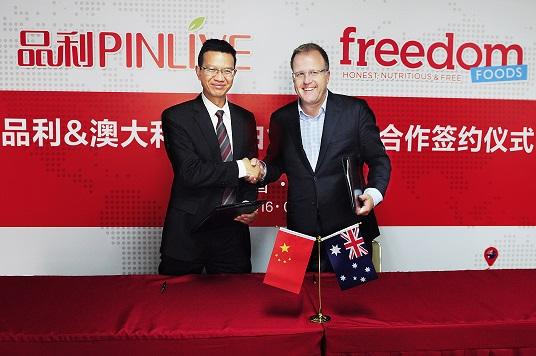 Freedom Foods Group Limited has announced a strategic partnership agreement with Pinlive Foods, one of China's most respected and leading imported food and beverage brand distributors.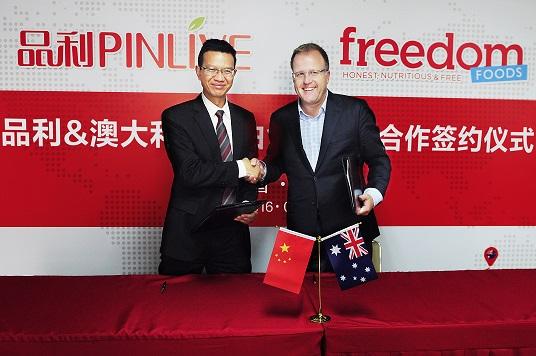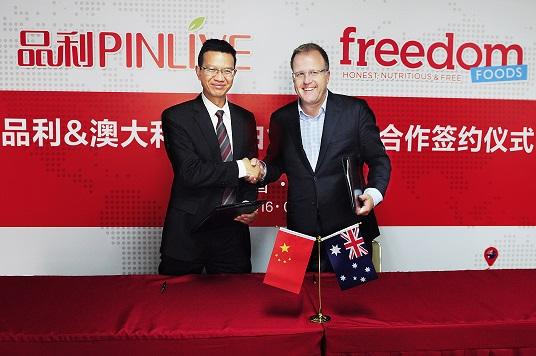 The two companies established their initial collaboration in 2015 for the sourcing and manufacture of high quality Premium Weidendorf UHT milk (Australian version).
"The product launched successfully during the Double 11 promotional period on Tmall.com and continues to grow sales across key general trade e-commerce platforms in China," Freedom Foods said in a media statement.
"Pinlive has recognised Australia as an important source of high quality dairy and cereal products. The reducing tariffs on imported products under the China Australia Free Trade Agreement will increase Australia's competiveness against other markets. Dairy and cereal products into China will have tariffs reducing to zero over periods of between 3 and 7 years."
Freedom Foods said the partnership agreement will expand the range of Pinlive branded food products sourced directly from an Australian manufacture.
"This will include dairy and cereal products with the first of these additional products to launch in China in the 2nd half of the calendar year 2016," reads the statement.
"The agreement with Pinlive is further recognition by leading Chinese food and beverage groups of Freedom Foods' unique sourcing, manufacturing and innovation capabilities in its expanding dairy, non-dairy and cereal and snack operations."