Furst Electrical Services has been nominated as a finalist in the Victorian Telstra Business Awards, one of the most prestigious business awards in Australia.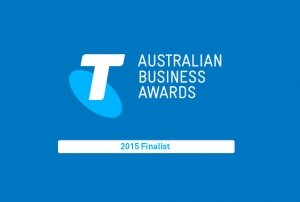 The company specialises in process automation for manufacturers – installing electrical control systems for industry, especially those operating in hazardous activities, airfield control, and dairy and food production.
The business is co-owned by brothers Mark and Lee Furst. Mark is an expert in process automation, while Lee brings substantial financial and business management capabilities to the business.
"Our expertise is sought after because we work exclusively for industry, and customers feel reassured that they're getting the right advice and a very capable team," said Mark.
"We're thrilled to be recognised, especially by the business community. The nomination and judging process has been rigorous. It's a real honour to be in the finals," added Lee.
2014 was a very successful year for Furst Electrical Services. The company landed a $1.6 million contract to design and manufacture the control system for multinational group, Accensi – Australia's largest manufacturer of crop protection products – at their major new manufacturing facility near Geelong. The complex project involved the fabrication of 11 multi-door control cabinets and the installation of 38,000 metres of cable, 90 electric motors and 300 instruments. Before winning the Accensi project, Furst Electrical Services won the contract to automate "Catch of the Day's" distribution and warehousing system in Melbourne.
The winner of the Telstra Business Awards will be announced at the Telstra Business Awards dinner that will take place on 14 July, 2015.