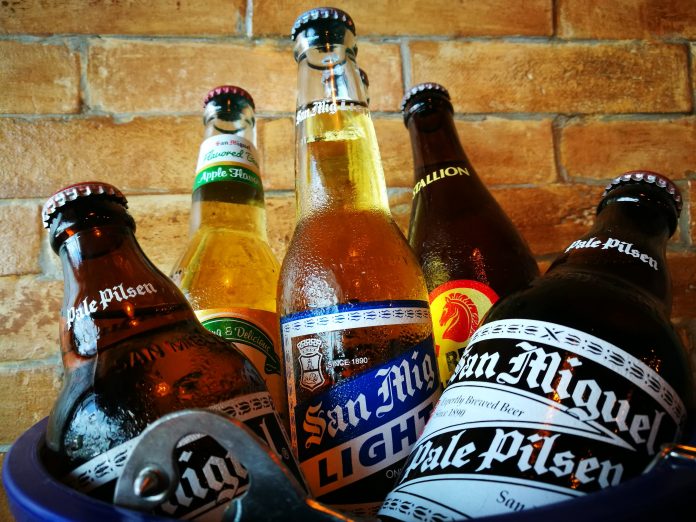 Western Australia craft brewer Gage Roads has announced that it has partnered with San Miguel Brewery, Inc. to represent their most successful brands here in Australia.
San Miguel Brewery is controlled by San Miguel Corporation, the largest public company in the Philippines, and Southeast Asia's largest publicly-listed food, beverage and packaging company with over 18,000 employees in over 100 facilities across the Asia Pacific region.
According to the ASX announcement, Gage Roads banner brand Good Drinks will import and distribute exclusively San Miguel Pale Pilsen, San Miguel Lower Carb and the high alcohol content Red Horse beer throughout Australia.
The new partnership, which commences in July, complements Good Drinks' strategy to become the #1 independent supplier to the national beer market and to access broader categories of the liquor market.
"We are excited and proud to partner with San Miguel and to include such a well-regarded range of international lagers in our portfolio," said John Hoedemaker, Managing Director and Co-founder at Gage Brews.
Mr. Hoedemaker said the addition of the three beer brands provides diversity and depth to their portfolio, access to the broader segments of the beer market, and scale for the Good Drinks national sales and marketing capability.
Since commencing brewing operations in 2004, Gage Roads has been at the forefront of the thriving craft beer industry, producing some of Australia's most popular beer and cider brands such as Alby, Hello Sunshine, Atomic Beer Project, Matso's Broome Brewery and the Gage Roads brand of craft beers.
According to IbisWorld, the average industry growth of the craft beer market in Australia is 9.7% (November 2019 data), and it is expected to continue growing strongly over the next five years, benefiting from changing consumer tastes and rising demands particularly for premium beers.
Photo by Christopher Alonzo from Pexels