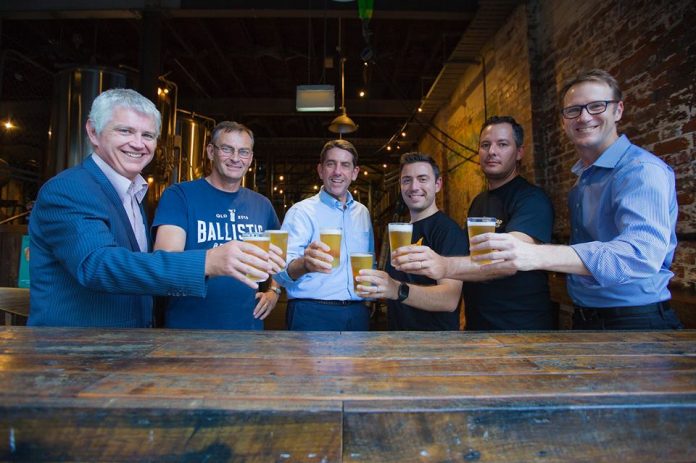 The Queensland Government will devise a new strategy to support the State's craft brewers.
State Development, Manufacturing, Infrastructure and Planning Minister Cameron Dick said preliminary consultations with industry will commence immediately, with a draft Craft Brewing Strategy expected to be released for consultation later this year.
"The Queensland brewing industry has asked for support to achieve their fullest potential, and I want them to know we are listening and that I'm keen to work with our brewers to sustain their growth and maximise the industry's wider benefits," the Minister said.
"Brewers with innovative and exciting new tastes and an accent on local ideas and regional flavours are multiplying across Queensland from Currumbin to Port Douglas."
"There is more that can be done to target our support for this young industry and I will be working across government and with craft brewers to ensure our strategy addresses local needs and encourages local investment and jobs."
The process will be spearheaded by the Manufacturing and Industry Development team within the Department of State Development. According to Mr Dick, senior officials will work with industry leaders to set the parameters of the plan which will also include mentoring and training opportunities for new entrants to the industry.
Independent Brewers Association CEO Chris McNamara said the announcement was a testament to the Queensland Government's commitment to support local craft brewers.
"The independent brewing scene in Queensland is young, vibrant, brimming with great ideas and ready to grow quickly, making this the perfect time for the government to become involved and ensure the conditions are right to facilitate that growth," he said.
"It's a welcome sign of how seriously the Queensland Government takes this industry and its potential."
Craft beer production in Queensland is estimated to be worth around $62 million per year. The state is home to more than 13% of the 516 independent breweries in Australia, including 22 new breweries that opened in last 12 year alone.