Gale Pacific Limited, the leading manufacturer and marketer of branded industrial and consumer screening, shading and home improvement products, has announced an underlying after-tax profit of $6.9 million for the year to 30 June.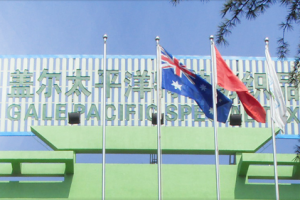 The company's second-half underlying net profit after tax was $5.8 million, compared with $1.1 million for the first half of FY2015 and $4.7 million for the second half FY2014. Second half underlying earnings before interest, tax, depreciation and amortisation (EBITDA) were $13.7 million, up 33% from the second half of FY2014.
Statutory after-tax profit for the full year was $5.2 million, down $3 million from FY 2014, with the company paying non-recurring costs of $1.7 million after tax in the first half for the restructuring and the re-launch of the pool fencing and balustrade ranges.
GALE also registered an 8% increase in sales for the year to $148.0 million (up 10.7 million from the FY2014), with strong seasonal sales in the Americas and Middle East.
Following an operating cash outflow of $9.0 million in the first half, strong cash generation in the second half resulted in positive operating cash flow of $4.4 million for the year.
An unfranked dividend of 1.0 cent per share will be paid on 1 December 2015 to shareholders on the register at 17 November.
Nick Pritchard, Group Managing Director, said GALE's implementation of a strategic plan to increase profitability was starting to yield results.
"I am very pleased to be able to report considerable progress with transforming the company in line with our strategy to create a more focused, innovative, globally collaborative business, geared to improving service and leveraging our global scale. While full year earnings were below the previous year, they were in line with our guidance in February and the results for the second half demonstrate that the strategy is working," said Mr Pritchard.
"It will take time to realise the full benefits of the strategy, but we have laid important building blocks. These have included implementing the right structure, building team capability, developing the right brand and product strategies, creating the information technology infrastructure, investing in our core manufacturing competencies, building a stronger company culture, improving key service metrics, implementing a regional selling model, and more."
He said the company managed to implement the strategy while improving its working capital position, reducing debt and delivering a solid second half financial performance.
"Inventory has been reduced significantly across the group and there have been improvements in our supply chain which are starting to yield sizeable cost reductions in warehousing, transport and product. We have also established a strong pipeline of new products in our core categories which already have translated into significant range wins with our largest retail customer in Australia," Mr Pritchard added.