General Electric (GE) has announced that it has sold its consumer appliance unit to Swedish appliance maker Electrolux.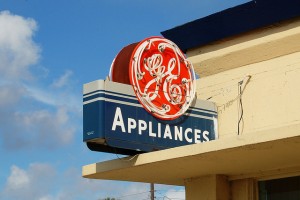 The company announced last month that it planned to sell its appliance unit, revealing Electrolux and consumer products start-up Quirky as the two potential buyers.
According to the company's press release, the deal is worth $3.3 billion and is in line with GE's intentions to focus solely on infrastructure and technology.
Sweden's Electrolux is one of the world's largest manufacturers of home appliances and industrial equipment, with 2013 revenues totalling $15.9 billion.
Electorlux will continue to use the GE Appliances brand, while the transaction will be finalised in 2015.
"This transaction is consistent with our strategy to be the world's best infrastructure and technology company. We are creating a new type of industrial company, one with a balanced, competitively positioned portfolio of infrastructure businesses with strong advantages in technology, growth markets, driving customer outcomes, and a culture of simplification," said GE Chairman and CEO Jeff Immelt.
GE's focus on its industrial unit will include building and servicing large equipment such as aircraft engines, gas-fired turbines, and oil & gas drilling equipment.
"GE Appliances is a great business and we are proud of the role it has played in GE's history. Electrolux is the right global business for our customers, consumers and employees. We have greatly strengthened this franchise in the past few years. GE Appliances' people, valuable home appliances brand, products, distribution, and service capabilities make it a perfect fit with Electrolux and its goal of accelerating growth in the U.S. Like GE Appliances, Electrolux has a nearly 100-year history in home appliances and they share the same principles of quality, innovation and customer value as GE. They are committed to supporting the growth of GE Appliances and value the GE Appliances team and its capabilities," Immelt continued.
"GE Appliances is a well-run operation with strong capabilities in key areas such as R&D, engineering, supply chain and customer service," said Keith McLoughlin, President and CEO of Electrolux. "We look forward to joining forces with their team of talented and competent people."
Goldman Sachs provided financial advice to GE, and Sidley Austin LLP was GE's legal advisor.