General Motors issued three safety and one non-compliance recalls of various models across its product range, adding further 105,688 vehicles to the more than 15.8 million cars and trucks it has recalled worldwide this year, CNN Money reported.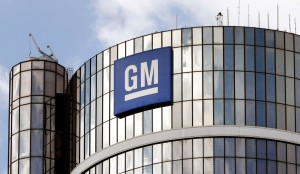 According to the media release by General Motors, the recall affects about 36,000 vehicles including the 2012 Buick Verano, Chevrolet Camaro, Cruze and Sonic — which have a problem that can prevent the airbag from deploying in a crash.
GM has also recalled 61 model year 2013–2014 Chevrolet Spark and 2013 model year Buick Encores manufactured in Changwon, Korea, as well as 33 model year 2014 Chevrolet Corvettes in the US due to similar airbag and safety belt issues.
Further 70,000 vehicles — including some Chevrolet Silverado LD and HD models, as well as GMC Sierra LDs, Tahoes, Suburbans and Yukons from model years 2014 and 2015 — have been recalled because of a radio malfunction which is preventing audible warnings if the key is in the ignition when the driver's door is opened.
GM said all customers will receive a letter containing information when they can bring their vehicles into a dealership, where all repairs will be performed free of charge and courtesy transportation would be provided as needed.
According to the article on The Australian, an internal investigation conducted by the company blamed the ignition-switch debacle — which has been linked to at least 13 deaths by the automaker's court — on engineering ignorance and bureaucratic dithering.
The company has committed to set up a compensation fund for crash victims and forced out 15 senior legal and engineering executives who failed to disclose the defects and were part of a "pattern of incompetence".