General Motors Co. (GM) has announced its plans of investing $449 million at two Michigan factories to support production of its plug-in hybrid Chevrolet Volt, as well as two other models and the batteries that help power them.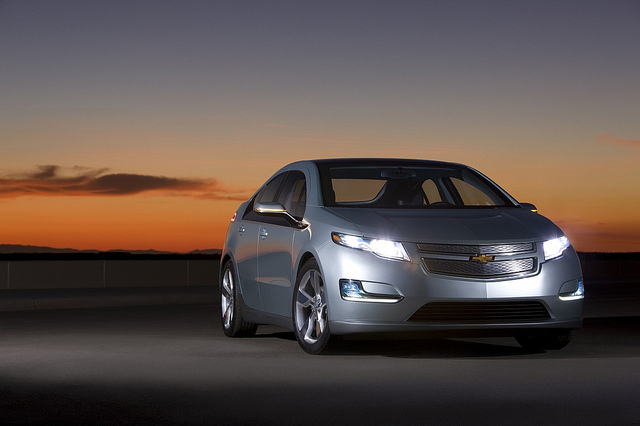 According to the article on Bloomberg, GM's Vice President of North America manufacturing, Mr Gerald Johnson, told reporters in Detroit on Tuesday that the company is investing $384 million at its Detroit-Hamtramck assembly plant, which makes the plug-in hybrid Volt and Cadillac ELR among other models.
Mr Johnson also said GM would invest $65 million at its Brownstown Township battery factory in Michigan, which is part of a subsidiary called GM Subsystems Manufacturing LLC, opened in mid-2009.
"General Motors is committed to building award-winning products and developing technologies in America, which helps to grow our economy from a resurgent auto industry," Johnson said in a statement.
"These investments will help the next-generation Chevrolet Volt build on its position as the leader in electrified propulsion."
Mr Johnson revealed that the investments are due over the next two years, but refused to elaborate on the two future vehicles.
Volt is instrumental to GM's efforts to have about 500,000 vehicles on the road by 2017 with some form of electrification. However, the Volt sales did not live up to the company's expectations, as GM only managed to sell 3,606 Volts in the US in 2014, 15% fewer than the same period last year, according to Autodata Corp.
Last August, GM cut the price for its Volt model to $34,185 to be able to compete against the better-selling and cheaper Toyota Prius and Nissan Leaf.
The company said that it will improve the electric-only range of the car by at least 20% in the next version of the Volt.
GM introduced the Volt in 2010. This plug-in hybrid can travel an estimated 38 miles (61 kilometres) on battery power before a gasoline engine kicks in.