The Australian Submarine Corporation (ASC), Australia's largest specialized defence shipbuilding organization with unparalleled naval design and engineering resources, calls for collaboration between potential designers and builders of Australia's next generation submarines.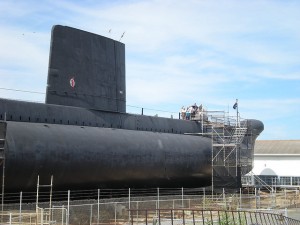 According to the news release by ASC, "collaboration is needed to ensure that the end product achieves necessary capability, and is able to be both built and maintained in an efficient and cost effective manner."
"A key lesson we have learnt from the Collins program, which must be applied to the future submarines program, is the design needs to be right from the very beginning. The sooner the preferred builder can be brought into this process, the better. There needs to be an interactive discussion between the designer and the builder to make sure we are designing something that not only can be built, but subsequently maintained," said ASC Chief Executive Officer Stephen Ludlam.
Speaking at the Australian Strategic Policy Institute's (ASPI) international conference "The Submarine Choice," which took place in Canberra yesterday, Mr Ludlam also pointed out that sustainment makes up two thirds of the total lifetime cost.
"The builder will have an awareness of how accessible critical components of the submarine are, so that should a part or system need to be replaced, it shouldn't take weeks to dismantle other systems just to get to the bit that might need repairing. Establishing a relationship between designer and builder, at the earliest opportunity, is critical so that these issues can be thought through before the submarine is built," he said.
Further, Mr Ludlam added that all product designs must be subjected to prototyping and testing before moving onto the building phase.
"Anything we can do to test these design aspects before you even consider building a submarine is crucial. I've always been a strong advocate for the development of prototype and or land based propulsion test facilities, and I'm very pleased that this is a view shared by the Commonwealth," he said.
According to him, this approach of testing out designs either by prototype or on land based test facilities will greatly improve the design and reduce the likelihood of problems that might appear during the building and maintenance processes.
"An investment in such facilities will have a significant pay off if we're talking about a multi-generational build program."
The ASC currently employs over 2,400 permanent personnel across three facilities in South Australia and Western Australia.