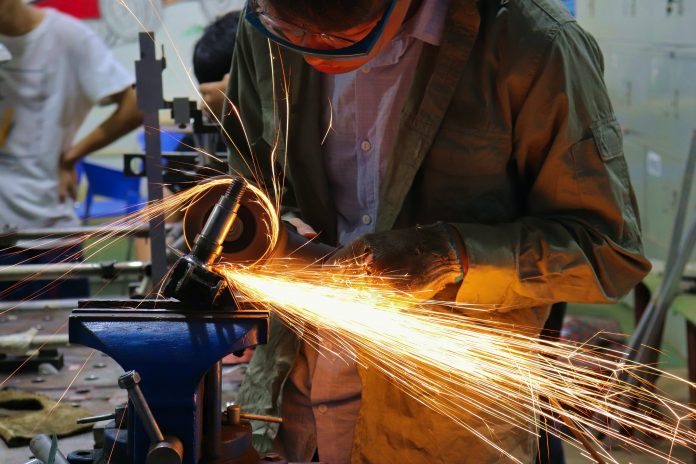 Activity in the global manufacturing sector sat close to a decade-high in December 2020, with production and new orders among the strongest seen over the past decade — but supply chain delays have also reached unprecedented levels, pushing prices even higher.
According to the latest JPMorgan Global Manufacturing PMI survey data (compiled by IHS Markit), 2020 saw a significant rise in global factory output and order book inflows at decade-surpassing rates.
The composite index of 53.8 remained unchanged from November's 33-month high.
This marked growth confirmed further recovery from pandemic-related overturns observed in the first half of 2020.
The data indicated three countries — Germany, Brazil, and India — outperforming global recovery rates measured as output growth. Expansions were also observed in notable industrial regions, including China, the US, and the EU (as a whole).
A notable exception was Japan, which did not follow suit to this growth trend. Nonetheless, the region stabilized output volumes after a 23 month-long decline.
Manufacturing new orders rose at a solid pace in December, following a trend for six months. New export orders accompanied the growth in many major domestic markets. This latest expansion was one of the strongest seen over the past decade.
On the flip side, supply pressures have markedly worsened in December.
Most domestic markets struggled to recover from the economic shock of COVID-19, as evidenced by severe disruptions in supply chains.
Average supplier lead times peaked at their highest since April and a record-breaking magnitude in PMI survey history. While purchasing activity rose for five consecutive months, manufacturers' inventory holdings plummeted.
As a result of this disparity, higher selling prices pushed inflation up in December at the fastest pace since July 2018.
Average input costs have also risen dramatically, leading to increased selling prices — the steepest increase in almost three years.
Business confidence remained generally buoyant despite losing ground in November amid fears over COVID-19 escalating in certain firms. Global employment plateaued as job creation in the US and Japan were offset by precautionary yet marginal headcount drops in China, the UK, and the euro area.