The Victorian Coalition Government has invested $1.3 million to lift local lamb exports and create 70 full-time jobs in Nathalia as part of its $5 million Goulburn Valley Industry and Infrastructure Fund designed to boost the region's economy through a period of transition, diversification and growth.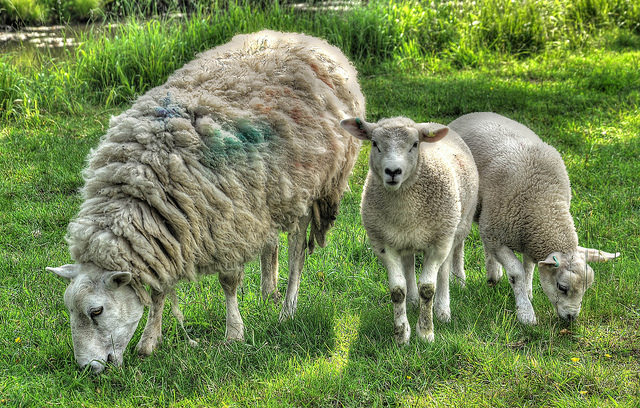 The funds were awarded in support of a $5.5 million expansion of Ryan Meat Company (RMC) to enable the company to double its production from 7,500 head of lamb and mutton per week to 15,000, and more than double its workforce, from 66 full time employees to 136.
Deputy Premier and Leader of The Nationals Peter Ryan, who announced the investment together with The Nationals candidate for Shepparton Greg Barr, said this project was the first to be funded through the Coalition Government's Goulburn Valley Industry and Infrastructure Fund.
According to him, the expansion project would deliver a full export-oriented meat processing plant.
"This investment will see RMC double production, double its workforce and double its exports from the region, which is a win for Nathalia, a win for local suppliers and a win for the Goulburn Valley. This project is a terrific example of why we as The Nationals, working as part of a Coalition Government, fought so hard to secure an initial $5 million for the Goulburn Valley Industry and Infrastructure Fund," Mr Ryan said.
"There are many great companies and businesses operating right across the Goulburn Valley, and through this fund we are co-investing to secure their future, create new local jobs and deliver a strong, resilient and diverse local economy."
Mr Barr welcomed the Coalition Government's $1.37 million investment, describing it as vital to ensuring RMC continued to meet international demand for locally produced and processed lamb and mutton.
"In March 2013, RMC commenced exporting lamb to the Middle East. This was so successful that production doubled and 20 new jobs were created, however, this growth has meant the current factory is now at maximum capacity," Mr Barr said.
"By helping RMC to expand, it is no longer limited by size and can resume growing local exports of quality Australian produced lamb and mutton. By growing our exports we are creating new local jobs, new local investment and a stronger region."
He said the announcement continues the Coalition Government's strong support for RMC, which included $200,000 to enable the company to build a new offal processing facility following the devastating 2012 floods.
"The Coalition Government rolled up its sleeves to help RMC during the difficult times and that investment is now paying off in spades, with its future not only secure, but flourishing," Mr Barr said.