The Victorian Coalition Government has launched two new initiatives aimed at instigating growth in the State's $17 billion mining equipment, technology and services (METS) sector.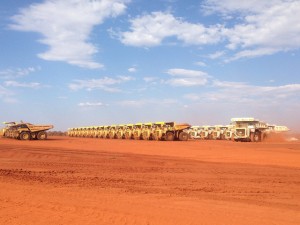 Deputy Premier and Minister for State Development Peter Ryan yesterday unveiled the new Victorian METS Capability Statement, which identified the sector as a key driver of economic and jobs growth.
Developed by Austmine with funding support from the Victorian Coalition Government, the statement highlights the State's enormous potential for further growth as local businesses partner with local and international businesses to strengthen Victoria's position as Australia's largest exporter of mining equipment and technology.
"Victoria's leadership in this sector, along with our highly skilled workforce and manufacturing expertise, means more jobs," Mr Ryan said.
Mr Ryan also announced the launch of the Mining Equipment and Technology Services (METS) Advancement Network to help Victorian manufacturers who aim to supply the Australian and global mining sectors with technology, equipment and services make a smooth transition into the sector.
According to him, the Coalition Government would provide $600,000 towards the $1.2 million project through Round 4 of the Victorian Government's $10.85 million Manufacturing Productivity Networks Program.
"This three-year project will establish the Mining Equipment and Technology Services (METS) Advancement Network, which will aim to help small and medium businesses in traditional industries, such as automotive and defence, to transition into the mining industry. Led by Jolimont Capital, this network will expose manufacturing firms to new opportunities to provide technology, products and services to the mining sector, and help them transition if they wish," Mr Ryan said.
Mr Ryan made the two announcements while officially opening the Mining Summit being held as part of the International Mining and Resources Conference (IMARC) in Melbourne, which has attracted mining business leaders and policy makers from around the world.