The Australian Government has released the report from the independent panel on the review of the Renewable Energy Target (RET) that sets out a series of measures, which are forecasted to increase the price of solar panels for households by as much as 50%.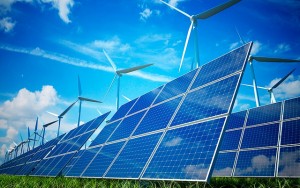 The review was headed by businessman and climate sceptic Dick Warburton.
Australia's renewable energy target is currently set at 41,000 gigawatt hours of electricity from large-scale renewable energy by 2020 — now equivalent to about 27% of expected generation.
According to their findings, the RET should be scaled back as it is a high-cost approach to reducing carbon emissions.
The panel proposes two options: one, the scheme should be closed to new investment beyond those under construction or winning full financial commitment within a month of the change, slashing the target to about 15%; and two, the target should be set at 20%, reset each year and new renewable energy power stations will be given approval only if electricity demand increases.
"The Warburton report is the most dangerous and extreme attack on solar and renewable energy in Australia's history. If the Government accepts the recommendations . . . . Some 8000 jobs will go and thousands of small businesses will shut down across the country. Millions of Australians will find it harder to reduce their power bills," John Grimes Chief Executive of the Australian Solar Council told Government News.
"The Australian Government is determined to ensure Australia's energy market is robust and reliable and that Australian households and businesses continue to have access to affordable power, which is the foundation of Australia's competitive advantage and our growing global status as an energy superpower," said The Hon Ian Macfarlane MP in a joint media release with the Environment Minister Greg Hunt.
"Renewable energy plays an important and ongoing part in Australia's energy mix. The Australian Government is supporting ongoing investment in renewable energy projects, including with a $1 billion dollar investment in almost 200 projects across a range of renewable energy technologies."
Environment Minister Greg Hunt, who is in favour of keeping the target, said that the Government was considering the report and that he intends on keeping his election commitment to maintain it, reports the Brisbane Times.