GrainCorp has announced a $70 million investment on building bulk liquid storage facilities at port terminals in Brisbane, Port Kembla and Freemantle.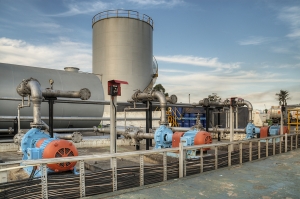 The three locations will add a combined 65,000m3 to GrainCorp Liquid Terminals' capacity for petroleum and chemicals.
In an ASX statement GrainCorp Executive Chairman Don Taylor said the investment forms part of the Asset Optimisation stream of earnings growth initiatives which target an additional $110 million of incremental underlying EBITDA.
"It's pleasing to see continued growth and opportunity for the Liquid Terminals business we purchased in 2012. There is strong, confirmed customer demand for each of these projects and we have a high level of confidence in their ability to generate good returns for our business; as well as supporting the growth of our customers' businesses," Mr Taylor said.
The news comes a week after GrainCorp announced a $125 million investment into its operations, which will see the consolidation of its edible oils refining and packing business.
The investment will involve the expansion and upgrade of its Oilseeds operations in Numurkah, and its Foods facility on West Footscray, Victoria. However, the company is set to cut 130 jobs from its Murarrie, Queensland facility, which will progressively cease operations from early 2016.