Australia's biggest energy retailer Origin Energy Ltd remains confident that the closure of car manufacturing plants and Alcoa's aluminum smelter would have little impact on power demand, according to a Reuters report.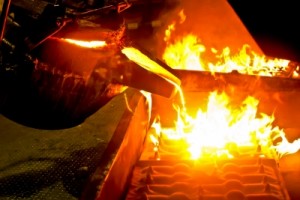 On Thursday Origin Chief Executive Grant King said only if newer, larger aluminum smelters would cease operating would there be a big hit to power demand. His pronouncement comes after the company announced a 5 per cent rise in the July-December underlying profit to A$381 million.
Mr King said new gas liquefaction plants in the state of Queensland, which are due to be launched within the next two years, would easily make up for the lost power demand.
"That demand growth from LNG probably exceeds the impact in the market of the general things that are happening in manufacturing," King said in a news conference.
"At the moment it doesn't seem to us that those larger, more modern plants are at threat, nor is it a surprise that some of the smaller, older plants have been shut down."
Aluminum giant Alcoa announced this week that it will be shutting down its Point Henry smelter and two rolling mills come August, the latest addition to the string of shut down announcements made by manufacturing companies.
Ford will close its Broadmeadows and Geelong plant by 2016, while Holden and Toyota will pull out of the Australian manufacturing industry by 2017.
Mr King said the Point Henry closure will not have a huge impact on power demand due to its size which is relatively small compared to Rio Tinto Ltd's Tomago smelter and Alcoa's Portland smelter, which remain open.
Origin is expected to have a strong year next year when it starts selling gas to its rivals who are due to begin exporting from their LNG plants in Queensland, ahead of Origin's neighbouring Australia Pacific LNG project.